Community Responses to Hybrid Programming
Is hybrid programming worth the investment? Listening to your patrons is key to answering that question.
Are virtual and hybrid programs worth the investment now that in-person programs have returned? Do they have a life beyond the pandemic?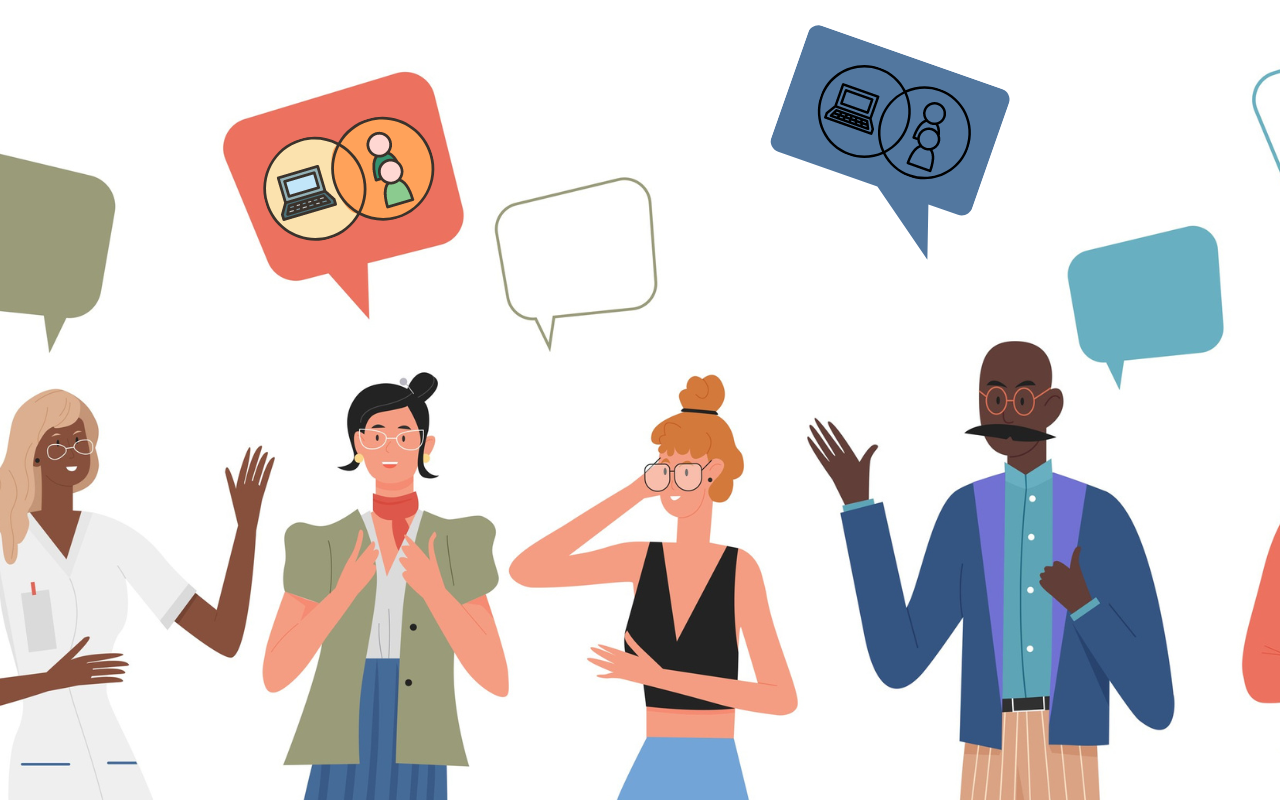 The continued, fluctuating impact of the COVID-19 pandemic has necessitated trying new approaches to programming and creatively pivoting to meet community needs. Despite the trend of hybrid, it is important to stay aware of how your own community responds to hybrid and to adjust according to what they show interest in and what they show up for.
I spoke with some librarians and a bookseller about their experiences diving into hybrid programs and how their communities have responded.
Strengthening community partnerships and expanding opportunities
Hybrid and virtual programs allow libraries to facilitate program opportunities that otherwise may not have been possible.
Rebecca Lowe, adult program coordinator/development director at Lewes (Del.) Public Library (LPL), and Susan Kehoe, owner of Browseabout Books in Rehoboth, Del., helped build the partnership between the library and bookstore through the History Book Festival in Lewes. Over the past several years and during the pandemic, they combined forces to bring the author connections of the bookstore to library patrons in virtual and hybrid author programs.
Their first endeavor into hybrid programs was pre-pandemic, when they hosted a hybrid book club related to the festival. In the last two years, however, they have become experts. LPL and Browseabout have co-hosted over 200 virtual or hybrid author events since April 2020. In 2021, the library hosted an additional 600 virtual or hybrid programs independent of Browseabout. These included book clubs, discussion groups, foreign language conversation groups, financial literacy classes and lectures.
Hybrid and virtual offerings have allowed LPL and Browseabout to better engage with year-round residents, many of whom are retirees, as well as visitors from metropolitan areas who vacation in the beach towns of Lewes and Rehoboth. Rebecca shared that even their year-round residents like to take advantage of the convenience of attending author programs, lectures and book clubs from home. For their community, learning-based programs were better received in the hybrid and virtual format than entertainment-based programs or programs that require a high level of engagement.
By leaning into this partnership and taking on the challenges of hybrid together, Browseabout was able to increase its sales and bring attention to more authors, and LPL was able to share a greater diversity of authors with a larger audience than ever before.
Use hybrid to bridge libraries with authors
Similarly, a Michigan library has been able to host opportunities for its community members that would not have been possible prior to virtual and hybrid programs.
Sara Grochowski, head of youth services at Alpena County (Mich.) George N. Fletcher Public Library, says that, historically, Alpena has not had the resources to secure busing for elementary classes to visit the library, and the community's rural location made author visits a rarity. However, during the pandemic, Grochowski was able to organize virtual author visits for several local K-3 classrooms via Google Meet; over 250 students participated, and the library sent each class copies of the author's books and craft kits. The pivot to virtual program options led to a special experience for those students and a long sought-after bridge between the library and schools. Virtual and hybrid capabilities also allowed Alpena teens and tweens to meet authors whose books they've read in the library's book club programs.
Like Alpena County Public Library, Atlantic (Iowa) Public Library is also located in a largely rural area and faces similar challenges in booking authors to speak at their library. But thanks to hybrid programming, Library Director Michelle Andersen was able to book a "dream presenter" for her library. While community members have expressed a clear preference for in-person programs in the last year, having the experience of producing hybrid and virtual programs allows Andersen and her colleagues to continue to connect patrons to authors that can't travel to Atlantic for in-person programs.
Community feedback guides the path forward with hybrid
While there are many success stories of virtual and hybrid programs throughout the pandemic, how do you know if hybrid programs are right for your library in the long term?
Your community's demographic makeup, access to internet and technology, and familiarity and interest in learning new tech are important factors in determining whether hybrid programs are a good fit. Because there is a higher-tech and staffing lift involved, it is important to consider if it is worth investing in the infrastructure to maintain hybrid/virtual options on a regular basis in your community.
Andersen shared that her library community includes a large population of retired agricultural workers and elderly folks who had limited knowledge of or interest in using Zoom and other video-conferencing services. In a rural community, there are also internet connectivity issues to deal with. Having virtual options during the height of the pandemic was important for keeping people engaged at home and letting them know that the library was a resource for them, but Atlantic Public Library's community was eager to return to in-person. There was also a community desire for social connection that couldn't be achieved virtually.
Is hybrid worth the investment for your community?
Ultimately, it was more important for APL to invest in revitalizing in-person options than investing in high-tech infrastructure for hybrid/virtual programs. Interest in adult programs at APL has grown, and there has been budding success with their book club, technology tutoring program, a weekly social club for older adults, and a Holocaust history presentation from a retired history teacher. Going forward, virtual and hybrid formats may be used on a case-by-case basis — particularly when it comes to author programs — but Andersen doesn't see them sticking around as a regular feature in APL's programming.
On the other hand, Lewes Public Library and Alpena County Public Library continue to find success with their hybrid and virtual programs, even as in-person offerings have returned. Grochowski shared that continuing to offer virtual ways to engage has made ACPL's programming more accessible to community members who are homebound and immunocompromised, families, and people without reliable transportation. Hybrid programs allow for "a more diverse group of kids to interact," according to Grochowski; the continuation of hybrid programs has increased the opportunities for homeschooled and public school students in Alpena and surrounding areas to socialize.
For Lowe and Kehoe in Delaware, their author programs, which were already successful pre-pandemic, have garnered even larger audiences now that they are virtual and hybrid. While the majority of participants are still local residents, they are getting more engagement from folks who live elsewhere and have visited Lewes and neighboring areas on vacation or found out about their programs through one of the various promotion outlets Lewes Public Library uses.
To know if virtual and hybrid programming should continue to be a regular feature at her library and determine what programs should have a virtual presence, Grochowski builds in opportunities to check in with regular program participants to keep a pulse on what their needs and wants are. This could be done via surveys or simply through conversations with those who attend your programs.
There's no one-size-fits-all approach to integrating hybrid programs into your programming toolkit, but letting your community members and partnerships guide you will help you make the most of this option.
Funding for this article has been provided by the National Endowment for the Humanities (NEH) as part of the American Rescue Plan: Humanities Organization Grant.
Date / Time
Thursday, June 30, 2022 - 10:00
Popular Topics
Hybrid
Community Engagement