Hybrid Programming Webinar Series
Check out a lineup of free webinars focused on hybrid programming in the library.
Stumped by the concept of hybrid programming? Need some insight into the logistics of planning a hybrid program? Or maybe you just need a place to speak with other library workers about this new territory in library programming.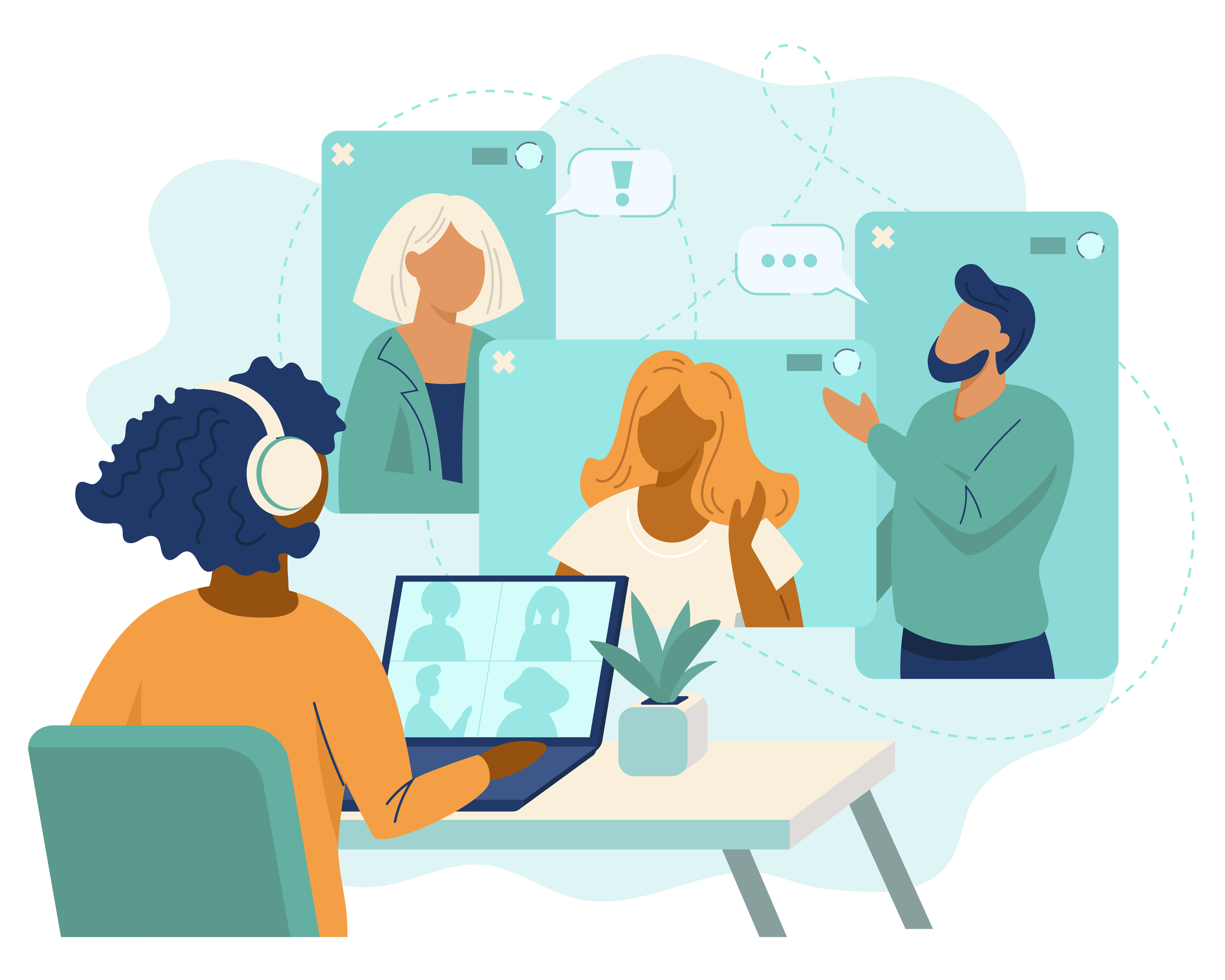 Join ALA's Public Programs Office and moderators from across the library field for six free webinars that cover everything you need to know about hybrid programming.
Register for the live sessions using the links below; all sessions will be recorded and available within 24 hours on ALA's Programming Librarian website. To stay up to date with registration for upcoming webinars in this series, subscribe to the Programming Librarian newsletter.
---
In the shift to online services and programs in the wake of the pandemic, librarians discovered the benefits of online programming such as reaching new audiences. This shift also came with some drawbacks, including bridging the issues of digital equity for patrons without always having the resources at hand. Now, as the country starts to move back to offering more in-person gatherings and services, librarians are left to determine how to balance the shifting priorities and levels of comfort of their patrons while maintaining robust program offerings.
In this first webinar of a series on hybrid programming, moderator Laura Saunders will explore the impact of COVID-19 on library programming, provide an overview of hybrid programming, and discuss the potential benefits of hybrid programming as a way to maintain service to remote audiences while re-introducing the in-person audience. The webinar will also provide a brief introduction to the rest of the series. 
In this second webinar in a series on hybrid programming, moderator Melissa Wong will explore the technical and logistical set-up of hybrid programs as well as the types of programs that are conducive to the hybrid format. 
Melissa Wong explores what types of programs work best for hybrid and how to create equivalent experiences for both virtual and in-person participants.
Using two examples from the Boston Public Library's recent hybrid programming, Gianna Gifford and Kristin Motte of the Boston Public Library walk through the logistical details to consider when planning hybrid programs. The many decisions to make about staff roles and responsibilities, registration, managing the online and in-person audience engagement, and leveraging AV and technology, are discussed.
Using lessons learned from 4+ years of hybrid programming at a research institution, Alyssa Denneler of the Herman B. Wells Library at Indiana University Bloomington will discuss do's and don'ts for conducting events in the campus and the local community. Denneler explains why hybrid is worth the work.
Presented by Melissa A. Wong, School of Information Sciences at the University of Illinois at Urbana-Champaign. Wong will share strategies for engaging audience members in the hybrid environment. Check out some of the online tools recommended for interactive engagement. 
Presented by James Hutter and Jeff Zeh, Port Washington Public Library
Funding for this article has been provided by the National Endowment for the Humanities (NEH) as part of the American Rescue Plan: Humanities Organization Grant.
Date / Time
Wednesday, May 4, 2022 - 10:45
Library Type
Academic / College
Public
Rural
School (K-12)
Special
Job Functions
Resources and Program Starters