"It was the scariest thing I've ever done at my library," says library director Julie Perrin.
"It was the scariest thing I've ever done at my library." This is how Julie Perrin, director of the Jaffrey Public Library in Jaffrey, New Hampshire, describes a virtual conversation she recently hosted on gender identity. The topic itself wasn't scary; Perrin was worried about her community's reaction.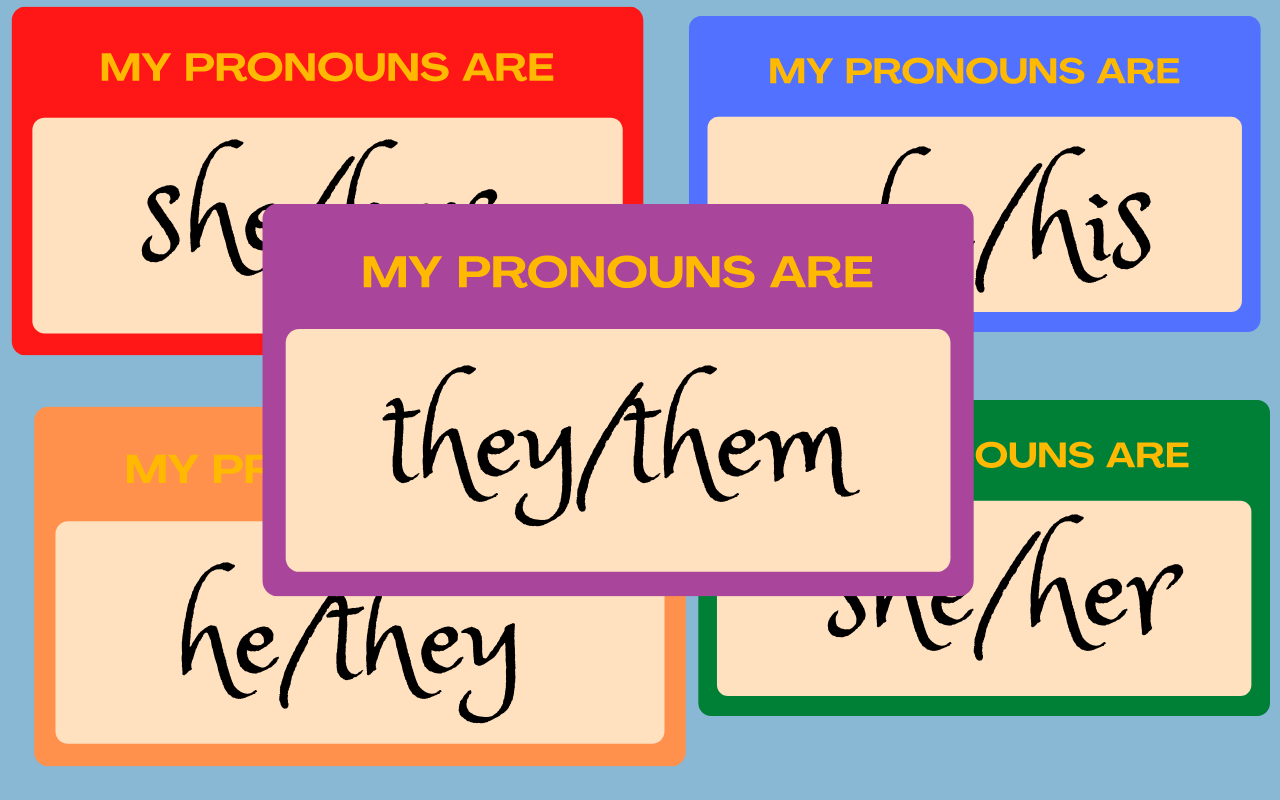 Perhaps you can relate. Living in a small town of 5,000 in rural New Hampshire, Perrin worried that parts of her split community wouldn't respond well to the topic. Just five years ago, before Perrin began as library director, the library was what she described as "vanilla." During her time at the library, Perrin has worked hard on diversifying the collection, programs and staff.
When the library was granted a Libraries Transforming Communities: Focus on Small and Rural Libraries grant from ALA, Perrin received resources to have a much-needed conversation on gender identity — something, she says, that would not have been possible prior to the grant.
Held via Zoom, More than a Pronoun: A Panel Discussion on Gender Identity and Expression was facilitated by Perrin, with local panelists sharing their experiences and answering questions from the community. Panelists and attendees discussed the difference between gender identity and sexuality, what it means to be nonbinary or transgender, why "they" is a singular pronoun, what deadnaming is and much more.
Despite initial worries of disruptors, the program was a huge success. New Hampshire's Assistant State Librarian Lori Fisher was in attendance.
"Every single library in New Hampshire should be facilitating this type of panel in their community," Fisher said after the program. "I attended for both personal and professional reasons. Personally, I am working on making sure I use the correct pronouns for a family member who has been transitioning over the past two years. I often feel I am struggling to dismantle 50 years of indoctrination that gender is equivalent to the organs we are born with. Assumptions on gender can only hurt, and it only takes a moment in time to pause before speaking, and to choose to ask a question instead of assume and speak something that is hurtful, even unintentionally so."
I spoke with Perrin about the impact this program has had on her small community, how she facilitated the conversation, and what the future holds for continuing to host conversations like this.
Why was it important to your community for this conversation to happen?
On a personal note, I have a transgender family member, so this is an ongoing learning experience for me — and something I know I have made mistakes with. Lack of knowledge can hurt the people we love the most. I saw this panel as an educational opportunity for our community. We need to talk about gender identity; it is pervasive no matter where you live.
I was initially very nervous for the reaction and thought we'd have low attendance. But days before the panel, I knew I had made the right decision. I had community members come up to me in the library and call me on the phone to tell me that they would be attending because, for example, they have a family member that is nonbinary, and they want to be supportive.
Who were the panelists, and how did you prepare to facilitate this conversation?
Panelists included a nonbinary library staff member, who helped me immensely in planning this conversation, and two nonbinary employees from the Diversity & Inclusion Employee Resource Group at Millipore Sigma, a local business.
It was great to have these panelists join us, but I felt pressure and responsibility to keep them safe. We did a lot of marketing for this program both online and in print. I was on guard leading up to the panel because there are, unfortunately, some intolerant groups in the area, and I was concerned they would show up based on how much marketing we were doing. Thankfully, we had no issues.
Still, I wanted to take precautions to keep the environment safe for everyone. We required registration and capped the event at 40 attendees so it could be a manageable conversation. We also had audience members submit questions beforehand so we could monitor them and see what kind of group the panelists would be presenting to.
As part of the ALA grant we received, I took an online facilitation course. It helped me prepare group agreements, which were presented before the program began. I had a coworker monitoring the chat, and we were prepared to remove people from the Zoom room if necessary.
We initially planned for an in-person conversation, but the virtual component added another level of safety that put me at ease. Because of this positive virtual experience, we feel more confident in conducting future conversations in person.
What are your plans for future conversations at your library?
This was a very powerful experience for all involved — more so than I expected. I had no idea that I would connect with neighbors who are experiencing some of the same things I went through in learning about gender diversity. For example, I was approached by a parent who was grieving their child's decision to change their name. The parent wanted a safe space to ask questions about deadnaming, and we were able to have that conversation openly with panelists and other attendees.
Ultimately, parents must realize that this is not about them, but about their child. Being a parent of someone in the LGBTQIA community, it felt great for me to bring that perspective into the conversation. I was happy that this conversation could help parents be more understanding and supportive. 
We had such a great turnout and a mix of people from the community, some who knew about gender identity and some who knew nothing. We also had our trustees participate. Inviting trustees to programs like this demonstrates how much we value our inclusive staff, community and collection. We strive to keep improving.
In terms of the future, I will be hosting trainings for other New Hampshire librarians to help them lead similar programs so these conversations can happen in other communities. We also plan to continue this series at our library.
Usually, library programs happen and then it's over and you don't hear about it much again, but this one has kept people talking. I am hoping that this work will help people be more open and understanding to one another.
Date / Time
Wednesday, June 23, 2021 - 14:45
Popular Topics
Virtual
Community Engagement
Grants and Fundraising