Partnerships with local businesses, nonprofit or civic groups increase the reach and impact of library efforts.
Through our evaluation of ALA's Libraries Transforming Communities (LTC): Focus on Small and Rural Libraries initiative, we've seen libraries reach out to their publics to assess needs, host discussions about pressing issues, and expand their roles as community centers.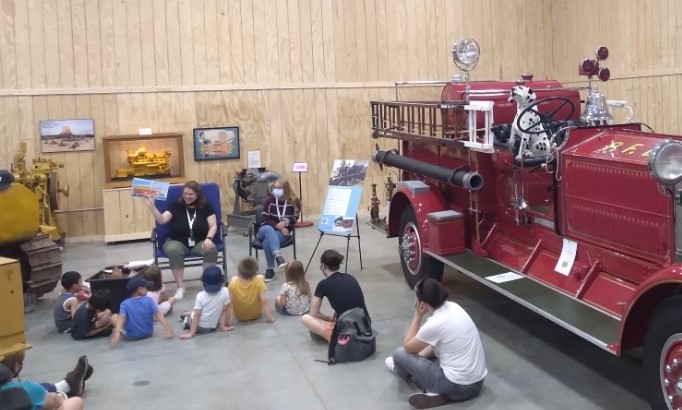 Small and rural libraries are often essential providers of technology, guidance, and cultural programming that residents may not be able to access from other community organizations. However, this does not mean libraries work alone – partnerships with local businesses and nonprofit or civic groups increase both the reach and impact of library efforts.
Publicity through partnerships
Of the 443 libraries responding to a question on whether community partnerships were involved in grant activities, over 80 percent described partners they had worked with. The simplest form of partnership was an organization providing publicity for the library's programming, whether through businesses putting flyers in their windows or the local news and radio inviting library staff to speak about the grant and their planned activities. Word-of-mouth was also an important way to spread information, and many libraries found that volunteer groups such as their local Rotary or Lions Clubs were willing to mention the programming to their own members.
For libraries targeting a more specific population, partners who could spread the word to those people were especially important – for example, libraries looking to better serve senior citizens partnered with senior centers and retirement homes, while those hoping to include youth voices asked schools or homeschool groups to tell their students about upcoming programs. Some libraries chose to conduct a survey before their main event to help guide discussion, and these types of partnership were valuable for obtaining a wider sample.
Boosts from local government
Pointing to an established organization as a partner was also a valuable way to show community approval of LTC grant conversations, which were, for many libraries, a new type of activity.
For similar reasons, many libraries spoke with local government or chambers of commerce about their planned activities and to seek an official partnership or letter of support. In some cases, representatives from these official organizations were willing to participate directly in the library's discussion. For conversations focused on community needs or ideas for the future, it was particularly helpful to have local government present so that attendees knew their voices were being heard.
Libraries turned to local businesses and individuals for space to host events, food and drinks for attendees, and additional programming related to the topic they were tackling. For instance, Dunlap (Ill.) Public Library District's grant focused on local history and held several story time events for kids at a nearby museum, including one hosted by a local author. Several libraries paired discussions on nature and sustainability with outdoor events in collaboration with gardening groups or parks.
Avoid overlap with community partners
For library staff who had identified a need and wanted to help, it was important to work closely with community groups already working on the same problem both for their expertise and to avoid duplicating efforts. Some libraries worked with these partners mainly during the planning stage and included the partner organizations' information in resource guides. However, for libraries hoping to address difficult topics such as mental health, race relations, and environmental sustainability, it was important to have a subject-matter expert present for the discussion itself, whether as a participant or speaker. Local colleges, healthcare facilities, nonprofits and task forces were often willing to send a representative to libraries' events.
Tell us about your experience...
What partnerships have been most valuable for your library and why?
Have you developed any unexpected or surprising partnerships that other libraries could learn from?
Currently, another initiative (based on a longstanding partnership between Knology and the ALA Public Programs Office) is exploring these questions in more depth. We'd love you to take a short, 10-minute survey! All library workers of all library types are eligible.
Knology is a nonprofit research organization that produces practical social science for a better world. The organization pursues this goal to help professionals in a variety of sectors build inclusive, informed, and cooperative societies that can thrive together with the natural systems on which we all depend. As a transdisciplinary collective of over 30 social scientists, writers and educators, the organization's work process is built on equity, transparency and deliberation.
Date / Time
Tuesday, June 7, 2022 - 14:15