National Arts and Humanities Month
October is National Arts and Humanities Month, a great time for communities to celebrate the arts and discuss culture.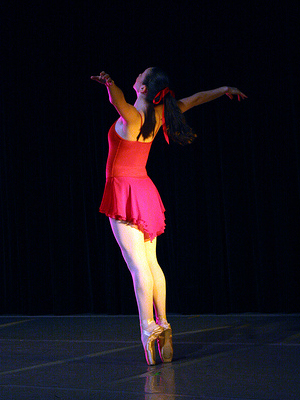 October has been celebrated as National Arts and Humanities Month since 1993. Across the nation, communities gather together to celebrate the arts and discuss the future of American culture.
In his proclamation commencing National Arts and Humanities Month last year, President Obama underscored the importance of the arts for furthering something deeper than cultural understanding alone: "Artistic expression and memorable ideas can resonate with us, challenge us, and teach us important lessons about ourselves and each other. At their best, great works of literature, theater, dance, fine art, and music reflect something common in all of us. They open dialogues between cultures and raise poignant questions about our world."
The cultural hub for many communities, the library is an excellent space for facilitating these dialogues and honoring the creativity of the arts and humanities.
Library Programs
The
programs of the Newport News Libraries
, Virginia, have recently featured teen talent shows, Lego parties, puppet shows, cupcake challenges, and candle decorating. Apart from their youth programming, the Main Street branch also hosted the series "America's Music: A Film History of Our Popular Music from Blues to Bluegrass to Broadway," featuring film clips followed with discussion led by trumpet and jazz professor Kelly Rossum of Christopher Newport University. 
Cerritos (Calif.) Library has celebrated October with the brilliant colors of "Dances of Mexico"—performances by folk dance group Alma Latina Long Beach. The library has also celebrated by hosting classes in origami, Chinese Brush Art, and bookmaking.
The Des Plaines (Ill.) Public Library kicked off the citywide celebration of "Des Arts" last October with a wine and cheese reception. The weekend's program of events included storytelling, a visual art competition, ethnic dance performances, a symphony orchestra concert, and painting and printmaking demonstrations. Community members were also invited to join local artist Rhonda Popko in painting a mural on the library's windows.
In celebration of National Arts and Humanities Month, libraries in Wake County, North Carolina, featured programs such as "The Art of Flash Photography" at West Regional Library of Cary, inviting participants to learn techniques for capturing better photos. The Jane Austen Society at Cameron Village Regional Library held a "Jane Austen Mini Conference" in which SUNY professor  Dr. Celia Easton gave a lecture titled "Why on Earth is Sir Charles Grandison Jane Austen's 'Favorite' Novel?," and  Dr. Inger Brodey of UNC spoke on "The Entertainment Value of Suffering: Jane Austen and the Luxuries of Distress." Raleigh's North Regional Library held "Do Not Toss Out Your Grandmother's Letters," a talk by Emily Herring Wilson on the art of writing letters.
In New York, the Poet's House (a library with a collection of more than 50,000 volumes of poetry) invited several poets, both local and international, to come discuss their art. These talks ranged from Brazilian poet Regis Bonvincio speaking about contemporary South American poetry, to scholar John Festiner, who gave a presentation on how poetry (starting with the Psalms and continuing through the centuries) could help save our world.
The Blake Library in Stuart, Florida, presented the independent film Pants On Fire as part of the Southern Circuit Filmmakers series, a program put on in association with The Arts Council of Stuart. The screening was followed by a discussion with the producer/director Colin Campbell.
As a partner in the Brattleboro Literary Festival, Brooks Memorial Library in Vermont sponsored several programs presented by published writers and poets, including Pulitzer Prize winner David Hackett Fischer. Other hosts include the scientists Hannah Holmes and Irene Pepperburg as well as a biographer of Gerard Manley Hopkins, Paul Mariani.
Other Resources
Visit the National Arts and Humanities Month's Facebook page.
Date / Time
Tuesday, April 21, 2015 - 14:45
Library Type
Academic / College
Public
School (K-12)
Special
Job Functions
Resources and Program Starters