New for April at EDSITEment
EDSITEment celebrates poetry and jazz, compares giants of Hispanic literature, and looks back at the events of 1968.
This month, EDSITEment celebrates poetry and jazz, compares giants of Hispanic literature, close reads for civic reflection, looks back at the events of this month in 1968, discusses fairy tales and today's youth, and shares some exciting news.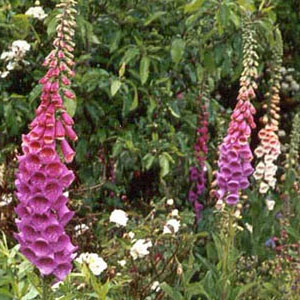 National Poetry Month
Emily Dickinson, now widely recognized (alongside Walt Whitman) as among the first American poetic voices, published only a handful of poems in her lifetime. In fact, much of Dickinson's reclusive life remains an enigma to scholars, who piece together what they know from her poems and letters. In the following, you will learn about Dickinson's life, her poetry, and the influence of gardening on both. Celebrate Emily Dickinson's voice and vision in Emily Dickinson: A Poet for All Ages. Also check out the student Launchpad Flowers from Emily, which offers a tour of her garden.
Jazz Appreciation Month
It's Jazz Appreciation Month! As any musician or fan will tell you, jazz cannot be taught through textbooks alone. Understanding that learning about jazz and its history requires active listening, reading, and discussion, EDSITEment has compiled a list of Web links and topics to help educators and students in the classroom and beyond. Find out why jazz artists are respected worldwide for their roles in advancing freedom, creativity, and unity, making them among America's greatest cultural ambassadors.
Hispanic Literature
In this roundup of Hispanic literary giants, discover three sonnet masters of the Spanish Golden Age—Cervantes, Góngora, and Sor Juana.—and contrast them with three twentieth-century poetic geniuses—Pablo Neruda, Gabriela Mistral, and Octavio Paz.
Civic Reflection
Distinguished scholar-teachers Leon Kass and Amy Kass guide us through close readings of two classic American short stories in these Launchpads for Susan Glaspell's "A Jury of Her Peers" and Edward Everett Hale's "The Man without a Country."
The 1968 Exhibit
The 1968 Exhibit is an ambitious, state-of-the-art, multimedia exhibit that looks at how the experiences of the year fueled a persistent, if often contradictory, sense of identity for the people who were there. It is the unsettled nature of the debate about damage done or victories won that makes an exhibit on this subject so compelling and urgent. In April 1968, Dr. Martin Luther King Jr. is assassinated, cities erupt in violence, President Johnson signs Civil Rights Act into law, 2001: A Space Odyssey opens, and Hair debuts on Broadway.
The Thinkfinity Community
Feature films with fairytale storylines are scheduled to be released later this year and early next, and currently there are at least two weekly prime time TV shows with fairytale themes receiving high ratings. In light of this media blitz and generational interest, we might want to ask ourselves (and explore with our students), what is the appeal of such tales—full of enchantment and magic—for young people in our technology-driven twenty-first century? 
EDSITEment News
Did you know EDSITEment lessons are now aligned with Common Core Standards through Thinkfinity? Search standards by state. Also, for the first time, NEH will live-stream the Jefferson Lecture. Tune in on Monday, April 23, at 7:10 p.m. EST, to hear Wendell E. Berry, the forty-first Jefferson Lecturer in the Humanities.
Date / Time
Tuesday, April 10, 2012 - 16:00
Library Type
Academic / College
Public
School (K-12)
Special
Job Functions
Resources and Program Starters