New for February at EDSITEment
EDSITEment celebrates African American history, looks back at two presidents, and welcomes the Year of the Snake.
This month, EDSITEment celebrates African American history, looks back at Presidents George Washington and Abraham Lincoln, welcomes the Year of the Snake, visits Walden in winter, uncovers Shakespeare, and requests nominations for a new reading list.
African American History Month
February's African American History Month is the perfect time to investigate the tremendous contributions that African Americans have made to the history and cultural development of the United States. In this collection of resources, teachers, parents, and students will find a number of NEH-supported websites and EDSITEment-developed lessons that tell the four-hundred-year story of African Americans. They will also encounter some of the most influential voices and the most memorable images in American history and culture.
Commemorate George Washington and Abraham Lincoln
In February, we celebrate the birthdays of two of our greatest American Presidents: George Washington and Abraham Lincoln. EDSITEment has rounded up a number of lesson plans and related websites to mark the occasion, including "George Washington: The Living Symbol," "What Made George Washington a Good Military Leader?" "Abraham Lincoln, the 1860 Election, and the Future of the American Union and Slavery," and "The Emancipation Proclamation: Freedom's First Steps."
Hail and Welcome the Year of the Snake!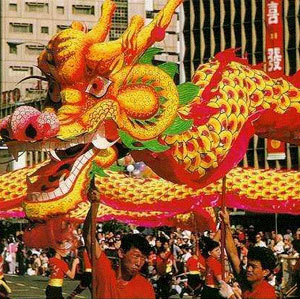 The most important festival in the Chinese calendar is the New Year or Spring Festival. One of the annual events used to commemorate the festival is a colorful parade complete with animated dragon and lion figures. These fantastic creatures manipulated by expert dancers move through city streets and in and out of businesses during the festivities. Expert dancers animate a large, undulating cloth dragon and prancing lions that make their way through the flurry of excited spectators. Frequent bursts of firecrackers are heard along the parade route. This year, Chinese New Year begins on February 10, when we usher in the Year of the Snake, the most enigmatic and introspective sign in the twelve-year cycle of Animals of the Chinese Zodiac.
Visit Walden in Winter
"Weather some merry snow-storms!" This winter invite your students to explore Walden Pond and keep company with Thoreau and his literary neighbors in Concord, Massachusetts including Louisa May Alcott, of Little Women fame!
Shakespeare Uncovered continues on PBS
Join celebrity hosts for the backstories of Shakespeare's greatest plays as part of PBS's Shakespeare Uncovered! On February 1, Derek Jacobi examines Richard II and Jeremy Irons considers Henry IV and Henry V; on February 8,: David Tennant takes on Hamlet and Trevor Nunn focuses on The Tempest.
NEH Crowdsources Nonfiction Reading List for Kids
The National Endowment for the Humanities (NEH) seeks nominations for a new nonfiction booklist for elementary, middle, and high-school aged children. Aimed at young readers who want to delve more deeply into areas such as history, biography, archaeology, or philosophy, this new list will supplement NEH's popular summer reading list, which, since its inception in 1988, has been heavily weighted towards works of fiction.
Date / Time
Thursday, February 7, 2013 - 11:45
Library Type
Academic / College
Public
School (K-12)
Special
Job Functions
Resources and Program Starters