New for April at EDSITEment
In honor of National Poetry month, EDSITEment is celebrating world poetry.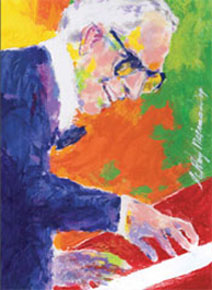 In honor of National Poetry month, EDSITEment is celebrating world poetry.
•   Learn about what makes a poem epic and revisit the Odyssey and the Divine Comedy.
•   Explore the Ramayana, a foundational book for Hindu culture that serves as a guide to help past, present, and future generations navigate the code of right and moral behavior.
•   Find out about the ghazal, a form of Arabic poetry with a complex structure that requires careful insights and an understanding of irony and word-play.
•   Discover Japan culture through haiku, which presents a snapshot of everyday experience, revealing an unsuspected significance in a detail of nature or human life.
Want more poetry? EDSITEMEnt has rewritten a lesson on one of world literature's greatest lyric poets. Born in Paris in 1821, the bohemian Charles Baudelaire was known as the poéte maudit (cursed poet). Study his Romantic masterwork, "Les Fleurs du mal" ("The Flowers of Evil").
April is also Jazz Appreciation Month, and EDSITEment has put the spotlight on hot new resources and ideas for classrooms based on this year's theme, "Jazz and Justice."
In addition, EDSITEment is taking a look at the Kennedy Administration and the Civil Rights movement. Most lessons focus on key national Civil Rights leaders—Martin Luther King Jr., Malcolm X, and President John F. Kennedy. This lesson is no exception; however, through the use of primary documents, audio sources, and photographs, it will also look at less well-known members of the civil rights struggle, those whose courageous actions triggered a federal response.
Finally, EDSITEment has added new interactive features in the lesson "Romare Bearden's The Dove—A Meeting of Vision and Sound." Those of you involved in Picturing America will want to check this out.
EDSITEment is part of the Verizon/Thinkfinity consortium (formerly known as MarcoPolo) consisting of non-profit or government-based educational sites that focus on all of the standard K–12 subject areas. Some of our partners are National Geographic's Xpeditions, the Kennedy Center's ArtsEdge, the Smithsonian Museum of American History, the National Council for Teachers of Mathematics' Illuminations, and the American Association for the Advancement of Science's ScienceNetLinks.
Date / Time
Thursday, April 8, 2010 - 13:15
Library Type
Academic / College
Public
School (K-12)
Special
Job Functions
Resources and Program Starters