New for September at EDSITEment
EDSITEment celebrates Constitution Day and the 150th anniversary of the Emancipation Proclamation.
EDSITEment celebrates Constitution Day and the 150th anniversary of the Emancipation Proclamation this September. In addition, for National Hispanic Heritage Month, EDSITEment looks at noted Hispanic poets from the seventeenth and twentieth centuries as well as offers Spanish-language resources for the novel Esperanza Rising.
Constitution Day
September 17 is Constitution Day, commemorating the day in 1787 when, at the end of a long hot summer of discussion, debate and deliberation, the delegates to the Constitutional Convention signed America's most important document. George Washington, on behalf of the Convention, transmitted the proposed Constitution to the Congress assembled under the Articles of Confederation. Eleven days later the Congress by unanimous resolution passed the proposal on to conventions of delegates to be chosen in each state. It was in these state conventions that the Constitution was thoroughly discussed, debated, and eventually ratified. From the Preamble to the Presidency, from slavery to the Fourteenth Amendment, examine our most important and argued-about document. Listen to the Preamble, sample resources in Spanish, and test your knowledge with games and interactives.
Emancipation Nation
To mark the 150th anniversary of the Emancipation Proclamation, the National Endowment for the Humanities (NEH) is hosting a series of events on National Constitution Day, September 17, 2012. NEH has collaborated with University of Richmond President and Civil War historian Edward L. Ayers to create a number of opportunities—including an interactive discussion with leading emancipation historians and a creative student contest—that encourage high school and college students across the nation to consider the immediate and long-term implications of emancipation as it relates to the U.S. Constitution and their lives today. NEH has partnered with the Smithsonian's National Museum of American History to live stream the interactive discussion taking place at the Smithsonian's Warner Bros. Theater. The online resource portal contains relevant essays, EDSITEment lesson plans, an interactive timeline with links to NEH-funded films and interactive websites, and instructions for teachers and community members on how to host watch parties for the live streamed event. Through this site, teachers and students may also interact with one another and the presenters.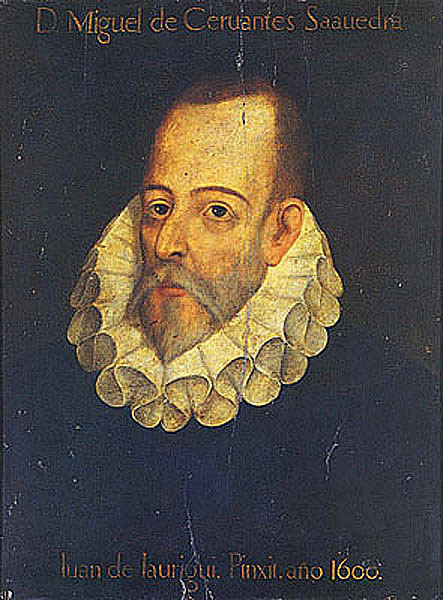 Six Hispanic Literary Giants
National Hispanic Heritage Month (September 15–October 15) is a perfect opportunity to introduce students to these towering "Sonnet Masters of the Spanish Golden Age." Find information and resources about seventeenth-century poets Miguel de Cervantes y Saavedra, Luis de Góngora y Argote, and Sor Juana Inés de la Cruz, and about twentieth-century poets (and Nobel prize winners) Gabriela Mistral, Pablo Neruda, and Octavio Paz.
Esperanza Rising: Now in Spanish!
When she is a young girl learning with difficulty to crochet, her grandmother unravels all of Esperanza's rows and tells her, "Do not be afraid to start over." Although she does not realize it at the time, this advice will become Esperanza's guiding principle as she learns to confront some of life's harsher realities. Set in the early 1930s, twenty years after the Mexican Revolution and during the Great Depression, Esperanza Rising tells the story of a young Mexican girl's courage and resourcefulness when at the tender age of thirteen she finds herself living in a strange new world. This coming-of-age story serves as a powerful model of how to confront life's harsher realities and inspires Spanish language and culture students to overcome all odds. Esperanza renace: Aprendiendo a no temer el comenzar de nuevo offers lesson plans and resources in Spanish.
Best of the Web
Looking for recordings of poets reading their work? Check out one of the nation's earliest and longest-running poetry reading series at VOCA, The University of Arizona Poetry Center's Audio-Video Library.
Invitation to World Literature is a multimedia website introducing drama, epic poetry, and novels from many periods and cultures, such as Gilgamesh, Thousand and One Nights, Tale of Genji, and the Popul Vuh, among others.
Date / Time
Thursday, September 13, 2012 - 16:15
Library Type
Academic / College
Public
School (K-12)
Special
Job Functions
Resources and Program Starters