Don't miss these great sessions at the 2017 ALA Annual Conference & Exhibition in Chicago.
Soon, 20,000 librarians and book-lovers will gather in Chicago for the 2017 ALA Annual Conference & Exhibition. In addition to headliners like Hillary Rodham Clinton, Sarah Jessica Parker and Brené Brown, the conference will offer an array of sessions about programming for all interests and library types.
Check out our recommendations for not-to-be-missed programs below. All events are free with conference registration, unless specified.
What's on your conference schedule? Share your suggestions in the comments.
Friday, June 23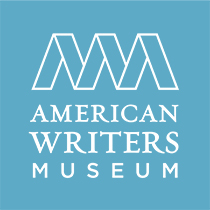 An Evening with Nikki Giovanni at the American Writers Museum
American Writers Museum, 180 N. Michigan Ave., Chicago
7-10 p.m.
Be among the first to explore Chicago's new American Writers Museum -- while supporting cultural programming in libraries -- at this special reception featuring renowned poet and activist Nikki Giovanni. After seven years in the making, the innovative American Writers Museum (slated to open in spring 2017) will engage the public in celebrating American writers by examining their influence on our history, identity and culture. Peruse the newly opened museum – conveniently located in downtown Chicago -- while enjoying a reading by Giovanni, hearing insights from AWM docents, and savoring hors d'oeuvres and drinks, including local Chicago beers. Attendees will receive a copy of Giovanni's upcoming book, "A Good Cry: What We Learn from Tears and Laughter," with a book signing to follow. The event will include a silent auction. Proceeds will benefit ALA's Cultural Communities Fund.
Tickets are $75 for ALA members and $90 for nonmembers. Reserve your ticket when registering for the conference online. (We are ticketed event "ALA3.") Questions? Trouble registering? Contact us at publicprograms@ala.org.
Thanks to the American Writers Museum for their generous support of this event! (Can't make the reception, but still want to check out the American Writers Museum? The museum will be open on Friday, June 23, and Saturday, June 24, from 10 a.m. to 4 p.m.; admission is $12.)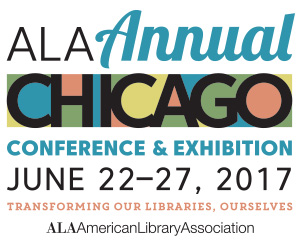 Saturday, June 24
Program Speed Dating: Programming Librarian Interest Group
8:30 - 10 a.m.
Hyatt Regency McCormick, Grant Park/CC 12AB
You've tried speed dating, now it's time to speed date for programs to bring to your Library. Join the Programming Librarian Interest Group for this rapid-fire share of inspirational programs. You've got five minutes to learn all you can about a program and decide whether or not it would work for your community. Each attendee will leave with a how-to, ready to implement at their library.
Spotlight On: Library Artist Residencies
1 - 2:30 p.m.
Palmer House, Chicago Room
Libraries and arts organizations are often the first things to be cut when budgets get tight. They're also often on the same page: exposing people to creative ideas in a public space where synergy and exciting accidents can happen. Library Artist Residencies combine the best of both worlds, bringing expert artists, writers, and creators into the library space as living resources that can help showcase the artistic process. 
The Library as Incubator Project's co-founders will moderate a panel discussion featuring representatives from three successful creative Residency programs around the country: the Artist in Residence program at The Bubbler at Madison Public Library, the Children's Writer in Residence program through the Associates of Boston Public Library, and the Temple University Libraries Artist in Residence Program. This session will highlighting the programs and partnerships that result from the library residency pairing, as well some of the exciting projects produced by artists and makers in the library space. The LAIP will also share progress on a new resource for identifying Library Residency programs that librarians and artists can use.
1 - 2:30 p.m.
Hyatt Regency McCormick, Jackson Park/CC 10C
An initiative of the National Endowment for the Arts in partnership with Arts Midwest, the NEA Big Read broadens our understanding of our world, our communities, and ourselves through the joy of sharing a good book. Showcasing a diverse range of contemporary titles that reflect many different voices and perspectives, the NEA Big Read aims to inspire conversation and discovery. The NEA Big Read is an initiative that supports approximately 75 community reading programs every year, each designed around a single book in the NEA Big Read library, with themes such as racism, immigration, multiculturalism, work, art, family relationships, and surviving an apocalypse. Grants range from $5,000-$20,000. Grantees are provided with resources, outreach materials, and training on various aspects such as working with local partners, developing public relations strategies, and leading book discussions and Q&As. Eligible applicants include libraries and if the applicant is not a library, a library partner is required.
Daytime Astronomy at Your Library
1 - 2:30 p.m.
Hyatt Regency McCormick, Grant Park/CC 12AB
​Celebrate science with fun, hands-on and multimedia activities that you can use immediately in your library to explore the Sun and Moon. Get ready for the the celestial event of the century, the August 21, 2017 Solar Eclipse. During this national event, the shadow of the moon will sweep across the United States in a narrow band from the Pacific Ocean to the Atlantic Ocean in a spectacle that hasn't occurred in decades. In fact, the last total solar eclipse for the United States was nearly 40 years ago. It is aptly named the Great American Eclipse. The rest of the U.S. and North America will see a partial eclipse, with the Moon covering up only part of the Sun. Receive tips for hosting a safe solar viewing event and learn to use astronomy tools for engaging your community in science all year long. 
Truth, Racial Healing & Transformation
3 - 4 p.m.
​McCormick Place, W185d
In 2009 the W.K. Kellogg Foundation launched its America Healing initiative, supporting racial equity/racial healing projects in over 100 communities. Building on this initiative, the Foundation has launched a Truth, Racial Healing and Transformation enterprise (TRHT) designed to uproot the myth of a hierarchy of human value based on race. As a framework, it has prepared case studies on several America Healing communities. This session will examine principles employed, activities that have proven most effective, cross-sector collaborations, successes and challenges, and lessons learned. A question and answer period will explore how library workers can be engaged in the TRHT process.
Sunday, June 25
Libraries Foster Community Engagement Member Initiative Group
8:30 - 10 a.m.
Hilton Chicago, Marquette Room
Learn about community engagement, civic engagement, and dialogue and deliberation projects and trends from like-minded library professionals.
Creating Dynamic Programs & Events at Your Academic Library
10:30 - 11:30 a.m.
McCormick Place, W194b
Academic libraries are shifting to communities centers for their academic communities. For many this involves offering programs and events that bring the campus and greater community together to share in the learning experience. Come meet four different libraries and hear about their programming experiences. Hear from Lorene Flanders, the Dean of Libraries at University of West Georgia, who will share her experience and perspective as a library administrator. Hear from Sandra Marcus, the Coordinator of Library Public Relations at Queensborough Community College of CUNY, who will share her experiences and perspective as a Community College Librarian. Madeleine Charney, the Sustainability Studies Librarian at the University of Massachusetts Amherst, and April Sheppard, the Assistant Director for Public Services at Arkansas State University, will share their program models for events and programs in research universities. 
High-Impact Events to Foster Collaboration
1 - 2:30 p.m.
McCormick Place, W196c
By working together toward common goals, we have the potential to make a "collective impact" toward 21st learning skills. In order to foster longer-term collaborations, it is critical for new collaborators to have a "short-term win." Hear about the process that brought the Chicago Public Library (CPL) and the Museum of Science and Industry (MSI) into close collaboration, beginning with identifying a common audience, hosting a events at the museum for library patrons, and offering joint professional development to secure buy-in. These small steps led to institutional commitment that continues with summer learning programs and more. NASA, Earth, and celestial events also have high enough visibility to attract the attention of the broader local community and bring resources together for a common purpose. These high-profile events might include the 2017 solar eclipse, International Observe the Moon Night, Earth Day, NASA mission events, NASA traveling exhibits, "NASA Science Saturdays," and afterschool programs or clubs. Each event is an opportunity for library staff and their collaborators to celebrate "short-term wins" in engaging their communities in NASA science and exploration. Join us and take home NASA resources for hosting your own high-impact events with collaborators in your community! 
Film Programs with The Vietnam War, a Film by Ken Burns and Lynn Novick
3 - 4 p.m.
McCormick Place, W184d
Prepare your library for the biggest documentary film event coming to PBS this fall. The Vietnam War is a ten-part, 18-hour documentary film series directed by Ken Burns and Lynn Novick, premiering on all PBS stations September 17, 2017. Epic and immersive, it explores the human dimensions of the war through revelatory testimony of nearly 80 witnesses from all sides -- Americans who fought in the war and others who opposed it, as well as combatants and civilians from North and South Vietnam. See a special film preview and learn how to partner with PBS stations and ALA for public programming and librarian resources. 
Library Takeover: Or, How Madison Public Library Relinquished Control of Community Programming to ... Wait for It ... Actual Community Members
3 - 4 p.m.
McCormick Place, W187b
In this session, Madison Public Library Community Engagement Team members share their experiences coordinating an event planning boot camp that offers up significant library resources, spaces, and money to community members in order to support events that directly reflect what is important to the participants and their networks. Participant teams were made up of individual, non-affiliated community members; applications from non-profit organizations, other city agencies, and institutions were not accepted. Adapted from an original idea by UK performance poetry group Apples & Snakes and Half-Moon Theatre, Library Takeover @ MPL engaged teams of adult learners in a six-week long event-planning bootcamp, resulting in large-scale community events around the city. Racial equity was a key objective in the program plan.
STEM in Libraries Member Initiative Group (link coming soon)
4:30 - 5:30 p.m.
Hyatt Regency McCormick, Burnham CC/23 A-C
If you're interested in STEM (science, technology, engineering and math) programming, networking and grant opportunities, this is the place for you. Share your ideas in the round-table discussion and participate in hands-on STEM activities. Make sure you join the STEM in Libraries Facebook group to stay updated. 
Date / Time
Friday, May 12, 2017 - 13:45