The American Library Association explores the growing area of library programming and how events reach library users.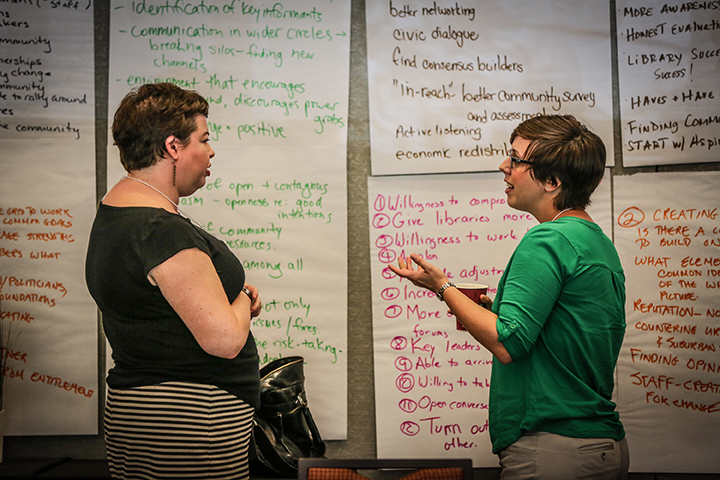 A report released today by the American Library Association (ALA) explores the growing area of library programming and proposes an ambitious, eight-year research plan to explore how programs reach library users and impact communities.
The National Impact of Library Public Programs Assessment (NILPPA) presents a research agenda to understand and quantify the characteristics, audiences, outcomes and impacts of library programming in the United States. The project also seeks to start a conversation among practicing library professionals and partners about programming efforts, accomplishments and concerns in their libraries. (Share your experiences at http://NILPPA.org.)
The report is the result of a one-year planning grant funded by the Institute of Museum and Library Services (IMLS) and led by ALA's Public Programs Office in collaboration with a team of library advisors and facilitated by researchers at New Knowledge Organization, Ltd. Among the key questions it poses are:
•   What counts as "success" in library programming?
•   What impact does programming have on participants and communities?
•   What skills must programming librarians hone to maximize impact and reach underserved communities?
"As library professionals, we see the impacts of programming every day, but we often lack sufficient data on whether, and how, these efforts are working," said Mary Davis Fournier, deputy director of ALA's Public Programs Office and NILPPA project director. "This is a largely unexplored area of research in the library field. We hope that NILPPA will inspire an array of in-depth studies to chart the impact trajectory of library programs, develop best practices, help to leverage community support for libraries, and foster lifelong learners of diverse backgrounds."
During the proposed three-phase research plan, researchers will "map the terrain" of library program types and experiences; collect quantitative and qualitative data to better understand programs, particularly program innovators; create tools and professional competencies related to library programming and develop a model to explain how programming responds to change, affects the perception of libraries and even predicts change in communities.
Prior research has shown a marked increase both in library program participation and offerings. In 2011, 89 million people attended 3.8 million programs at U.S. public libraries, according to the 2011 IMLS Public Libraries in the United States Report. This represented a 32 percent increase in attendance and a 46 percent increase in the number of programs compared to 2004.
The report is available at http://NILPPA.org. Readers are invited to comment on the report's findings and discuss their own practices, questions and concerns related to library public programming; reader comments will help inform the next phase of NILPPA research. Comments may be shared privately on the website.
Join the conversation on Twitter using the hashtag #libraryimpact.
Date / Time
Monday, December 8, 2014 - 11:30
Library Type
Academic / College
Public
School (K-12)
Special
Job Functions
Budgeting
Grants and Awards
Space / Facilities
Marketing
Collaborations
Program Evaluation