Programming and Resources for Caregivers
PBS launches a new health care series that deals directly with caregiving and provides outreach services.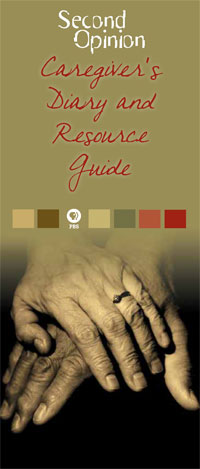 More than 50 million Americans provide care for a chronically ill, disabled, or aged family member or friend during any given year. While these people are dedicated to doing everything they can for the person for whom they care, they are often desperately in need of assistance to do so adequately and without sacrificing their own health and well-being. Tragically, far too many caregivers will never ask for help for themselves, or do not know where to begin to find it, and face the reality of caregiver burnout.
PBS' healthcare series, Second Opinion: Taking Charge of Your Healthcare, has undertaken a caregiving initiative, made possible through a grant from the Jacob and Valeria Langeloth Foundation. As such, a comprehensive program has been developed that includes three episodes of Second Opinion dealing directly with caregiving; a "Caregiver's Diary and Resource Guide" printed in both English and Spanish languages; a DVD of the three episodes and additional interviews with panelists; and a Web site. Additionally, selected PBS stations around the country will also provide outreach activities such as call-in talk shows, health fairs, community conversations and other efforts to support family and paid caregivers. More information is available through the PBS website.
Date / Time
Friday, June 12, 2009 - 11:30
Audience
Adult
Older Adults / Seniors