Respecting and Integrating Newcomers
How can libraries make communities more welcoming?
Libraries of all types are taking on new roles and responsibilities. Through robust programming agendas, they're at the center of community-building efforts all across the United States.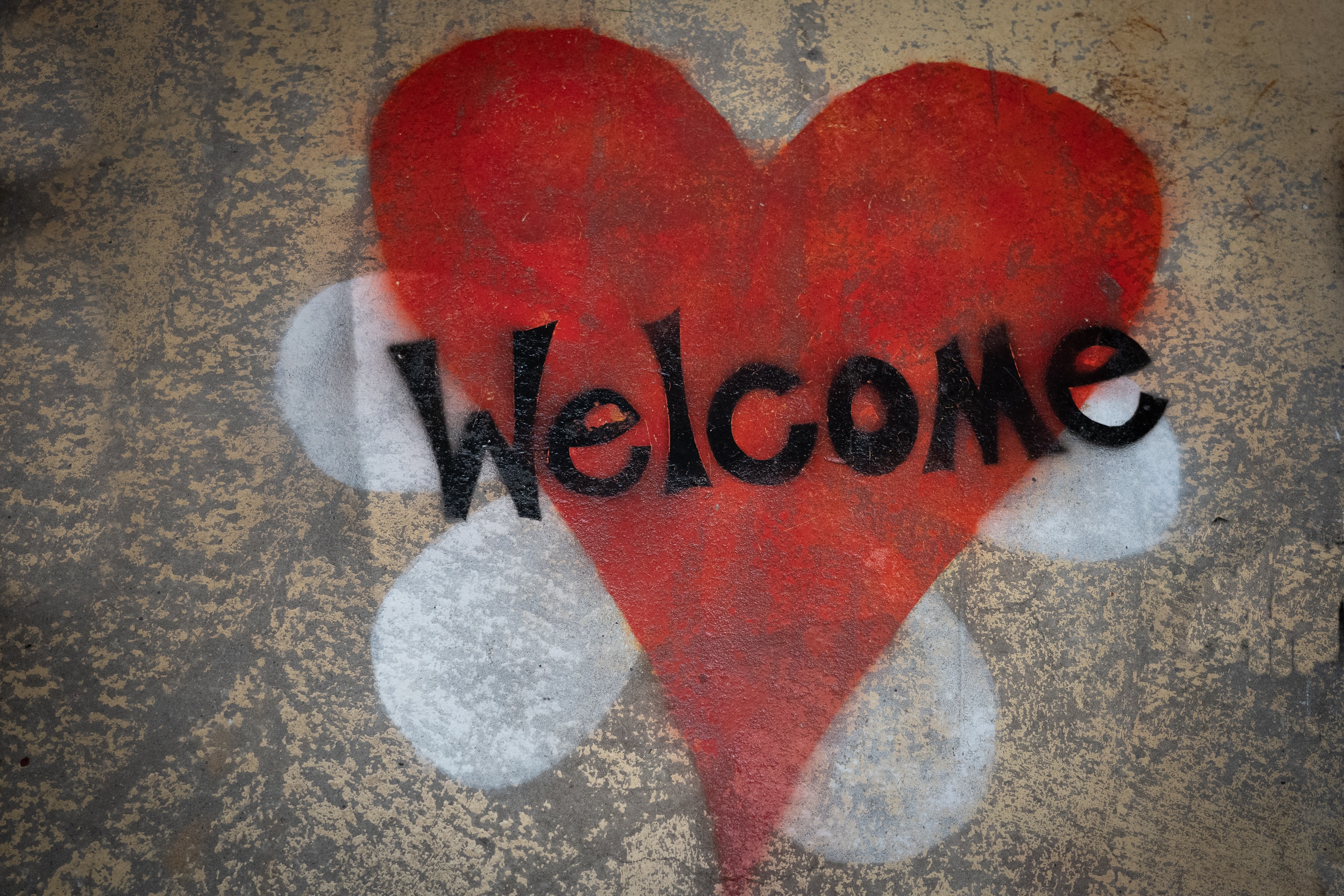 As part of the National Impact of Library Public Programs Assessment (NILPPA), Knology sat down with advisors from across the library sector to discuss the impacts libraries aim to have on the communities they serve. During these discussions, we also brainstormed ways to track these impacts across various domains of community life. Two important ideas emerged from our conversations:
Specific areas where library programs can make meaningful differences in people's lives. We defined nine of these. Libraries can help create: (1) connected communities; (2) knowledgeable communities; (3) creative communities; (4) civically engaged communities; (5) healthy communities; (6) economically vital communities; (7) welcoming communities; (8) joyful communities; (9) caring communities.
Ways of measuring the real-world impact of library programming. These Indicators allow us to determine whether or not programs are having their intended effects.
In this series of blog posts, we'd like to talk about each of these impact domains individually, and talk about how libraries are contributing to each of them. In this post, we focus on welcoming communities.
What are Welcoming Communities?
A welcoming community is "a location that has the capacity to meet the needs and promote inclusion of newcomers, and the machinery in place to produce and support these capacities" (Esses et al., 2010). That is, a welcoming community is one that takes a positive attitude toward newcomers and cultural diversity, and that is able to meet the needs of those newcomers. Similarly, Welcoming America (n.d.) focuses on support from local leadership in ensuring equitable access to public services, education, and participation in work and civic life. While these initiatives were developed in response to immigrant and refugee populations, the communities libraries serve may also be welcoming newcomers from within the US. For NILPPA, we define a welcoming community as one with a broad interest in protecting and promoting human rights.
Example: Welcoming New Americans at the Free Library of Philadelphia
Philadelphia's public library system serves a very diverse population; around 15 percent of city residents are immigrants. The most common countries of origin are China, Vietnam, the Dominican Republic, and India. To meet the needs of this service population, the library shares information on resources provided by local government and nonprofit organizations, maintains bilingual book collections in six languages, and hosts a wide range of programs for newcomers. In addition to English language classes at a variety of levels, the library offers citizenship classes and a weekly Edible Alphabet program where participants cook a meal together (on video) while practicing English. Thanks to funding from a community partner, the library is able to offer free ingredients to be picked up by participants, lowering the barrier for participation. Through this program, the library is able to simultaneously address multiple needs newcomers may face: language barriers, finding community, and access to nutritious meals.
How Can You Make Your Community More Welcoming?
Whether your library has extensive resources or you're operating on a limited budget, there are many ways to help newcomers integrate into the community. Guides listing existing resources and organizations make it easier for newcomers to find assistance, and seeing people like themselves represented in the library's collection of books helps them feel like they belong. Library programs which contribute to welcoming communities could include:
Celebrations of cultural events
Help with enrolling kids in school, finding employment, signing up for healthcare, etc.
Multilingual programming or English Language classes
Multilingual collections development
Opportunities for newcomers and longtime residents to socialize
Let's Put it To Work!
We're interested in learning more about how you think libraries can create more welcoming communities. How do programs at your library help newcomers adjust to life in your community? What partnerships do you have that help you meet your welcoming-related goals? And how else might libraries contribute to making the communities they serve welcoming to all?
Let us know what you think about these things. You can either comment below or email programminglibrarian@ala.org. And for more information on this topic, please consult the resources cited below.
References & Additional Resources
Durham Library Partners in Diversity (DLPD). (2018). Building Welcoming Communities: Durham Libraries Engage Diversity. The International Journal of Information, Diversity, & Inclusion, 2(1/2), 96–97.
Esses, V. M., Hamilton, L. K., Bennett-AbuAyyash, C., & Burstein, M. (2010). Characteristics of a welcoming community. Welcoming Communities Initiative.
Welcoming America (n.d.) What is Welcoming? https://welcomingamerica.org/. (Accessed February 13, 2023)
---
These materials were produced for National Impact of Library Public Programs Assessment (NILPPA), a project funded by the Institute of Museum and Library Services. The authors are solely responsible for the content on this page.
Written by Knology. This blog has been co-posted on Programming Librarian, NILPPA and the Knology website.
Knology is a nonprofit research organization that produces practical social science for a better world. The organization pursues this goal to help professionals in a variety of sectors build inclusive, informed, and cooperative societies that can thrive together with the natural systems on which we all depend. As a transdisciplinary collective of over 30 social scientists, writers and educators, the organization's work process is built on equity, transparency and deliberation.
Date / Time
Monday, July 24, 2023 - 13:45
Popular Topics
Community Engagement
New Americans
Job Functions
Resources and Program Starters
Copyright