PBS Books' Library Engagement Program
A new library engagement program from PBS Books offers some exciting opportunities for libraries.
PBS Books recently announced the PBS Books Library Engagement Program, a multi-faceted initiative that targets distinct areas for library engagement. 
The initiative offers some excellent opportunities for libraries. One Library Engagement Program is PBS Screening Rooms, in which PBS Books facilitates national screening events for libraries across the country, and in select areas, facilitates live speakers. 
PBS Screening Rooms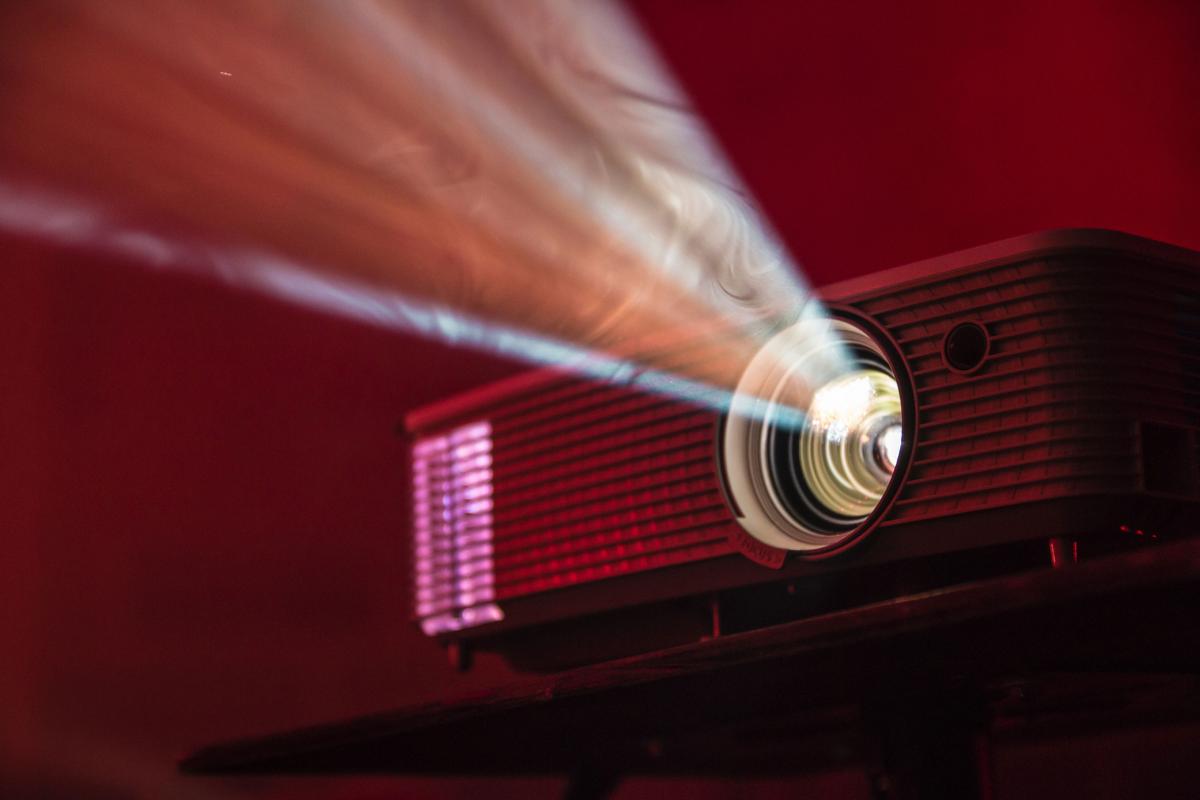 Here's how it works: Libraries hosting screenings receive one 30- to 40-minute movie clip accompanied with suggested talking points, a press release for the project, digital marketing assets and suggested reading lists.  
Recently, libraries that had signed up to participate in the Screening Rooms program were invited to apply for a PBS screening of "Chasing the Moon," a six-hour American Experience documentary by Academy Award Nominee Robert Stone. The documentary will air on PBS Monday, July 8, through Wednesday, July 10, 2019.  The film "recasts the Space Age utilizing a feast of previously overlooked archival material" and is a perfect tie-in for the 50th anniversary of the Apollo 11 moon landing and the summer reading theme A Universe of Stories. 
All "Chasing the Moon" library screenings must be free and open to the public and must take place prior to July 8. Selected libraries agree to submit promotional efforts for the PBS broadcast premiere as well as the library's screening and program attendance to PBS Books.  
The Princeton (N.J.) Public Library is a PBS Books library partner and one of the libraries screening "Chasing the Moon." Janie Hermann, the library's adult programming manager, says, "It is really exciting for PBS to be actively engaging with libraries across this country with this new initiative. 'The Great American Read' last summer was very well received, and this will build upon the collaboration that was started with this program. We are looking forward to screenings, suggested reading lists and much more as we move forward in Princeton as a library partner." 
PBS Books Library Bureau Chief Heather-Marie Montilla says, "We are excited by the tremendous response of libraries nationwide to the PBS Books Library Engagement Program. Since spring 2019, more than 1,000 libraries have signed up and have access to various PBS Books resources. More than 250 screenings of 'Chasing the Moon' and 'Stonewall Riots' will occur at libraries this summer in collaboration with PBS Books, PBS American Experience and local PBS stations. In the coming month, PBS Books looks forward to amplifying the amazing work that librarians already do and to strengthening libraries by leveraging PBS Books assets and resources." 
Currently, Library Engagement Program partners are invited to apply for a screening of American Experience's "Stonewall Riots."
Learn more
Interested in taking part? Visit the PBS Books website for information on becoming a library partner. The website also contains a wealth of literary information, such as reading lists and a video library of author interviews and national book fairs. This content can be incorporated into library programming and social media.
There are other ways to get involved, too. In addition to Screening Rooms, PBS Books Library Engagement programs include Library Showcase, Public Spaces, Library Stream, Station Relations, Book Lists, Social Media Accelerator and Video Book Club.
Programming Librarian Interest Group and social media 
A reminder: ALA's Programming Librarian Interest Group (PLIG) provides library workers a place to share program ideas and successful strategies. ALA members can become official PLIG members and attend the group's conference gatherings. The PLIG Facebook group is open to everyone, and with 12,000 members, it is a great place to share and to gain program ideas. (The Facebook group is private, but requests are granted quickly.)
Finally, share your programs on Twitter and Instagram using the hashtags #libraryprogram, #programminglibrarian, #grownuplibrary, #grownupprogramming, #libraryevents, #librarylife and #librariesofinstagram.  
Date / Time
Tuesday, May 21, 2019 - 11:00
Job Functions
Resources and Program Starters
Collaborations
Film Licensing / Distribution