Veggie Teens: Earth-Friendly Cooking Programs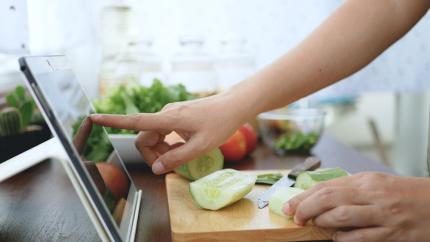 Libraries can empower teens to be agents of change by simply teaching them how to cook. 
The past few years have seen the rise of powerful and inspiring young activists rallying for systemic change and legislative action to address the climate crisis, with groups like the Sunrise Movement advocating for a Green New Deal and the now-famous climate striker Greta Thunberg named Time Magazine's 2019 Person of the Year.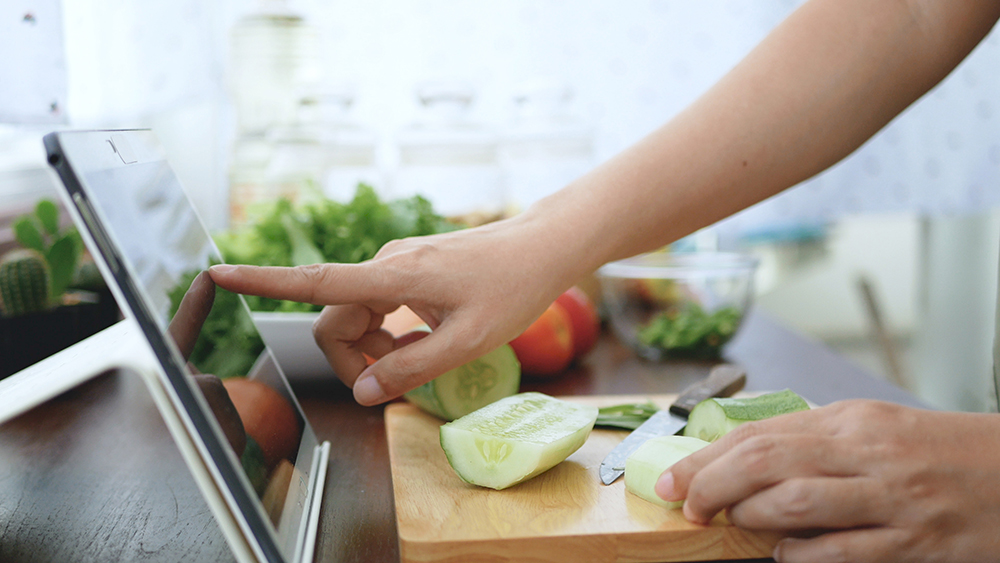 Australian philosopher Glenn Albrecht, author of "Earth Emotions: New Words for a New World," coined the term symbiocene to describe a new "Generation Symbiocene," or "Gen S." The term speaks to humans regaining positive and joyful emotional engagement with the Earth while re-engaging with one another. Led mainly by youth, this intergenerational movement envisions the shaping of cultural and social revolutions.
One way libraries can empower teens to be agents of change could be as simple as teaching them how to cook. In Jonathan Safran Foer's "We Are the Weather" he lays out the facts that our planet has become a global farm, and research shows that the methane produced as a result is 30 percent more dangerous as a heat-trapping gas than CO2. He urges people to go vegan for breakfast and dinner. Graham Hill, founder of the sustainable design blog Treehugger.com, became a "weekday vegetarian" after learning that this shift cuts a person's carbon footprint in half.
For teens who may be mystified by meatless meals, libraries can offer easy home-cooking lessons or tips for preparing plant-based meals for themselves and their households.
In my experience, I've found that teens love to cook; the library gives them an outlet for experimentation, the freedom to make mistakes, and skills they can take home and show off to their families. There is nothing more gratifying than watching a kid proudly devouring a dish they've prepared and saying between bites to their neighbor, "This is SO good, I can't believe I made it." 
In "normal" times, this might entail an in-person cooking class or demonstration. Now that many of us are working with the safety protocols of social distancing, the digital library can be a place for young people to develop their food literacy skills -— including understanding how to make informed decisions that center on both the planet and their diet. A program might look like a Facebook Live home cooking lesson on how to prepare jackfruit; a TikTok with cooking tips (e.g., the "freeze and squeeze" method with tofu for better texture); or even just a curated list of easy recipe links or videos.
After all, librarians aren't known for being experts; we're the people who know where to look and point people in the right direction!
Resources
About Resilient Communities: Libraries Respond to Climate Change
Madeleine Charney, Beth Filar Williams, April Griffith and Juan Rubio are advisors for Resilient Communities, Libraries Respond to Climate Change, an initiative of the American Library Association. Future blog posts will cover specific program ideas that you can offer virtually over the coming weeks, including Earth Day activities and story times for all ages. 
Resilient Communities will empower libraries to engage their communities in programs and conversations that address the climate change crisis. Participating libraries will receive grant funding, materials and support. All types of libraries are invited to apply beginning in July 2020; programming will begin in fall 2020.
Read the project guidelines or for more information, email publicprograms@ala.org.
Date / Time
Wednesday, May 6, 2020 - 13:00
Library Type
Academic / College
Public
School (K-12)
Popular Topics
Virtual
Environmental Sustainability
Health and Wellness
STEM