Short Title
Creating a Civic Engagement Series about Race
Description
In 2015 a coalition of Illinois libraries, schools and community organizations hosted more than 70 events as part of Voices of Race, a program series grounded in building knowledge of and appreciation for the diversity represented in Niles Township. More than 8,000 people participated in the activities of Voices of Race; many more attended a related traveling exhibition, Race: Are We So Different? In this webinar, program leaders from the Skokie (Ill.) Public Library and Lincolnwood (Ill.) Public Library will discuss how the series came to be and what they learned about libraries supporting public dialogue around race and racism. They will also discuss how they worked with organizations and partners in the community to provide well-rounded enriching experiences for participants.
Presenters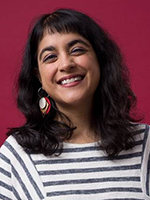 Amita Lonial is the learning experiences manager at Skokie (Ill.) Public Library, where she oversees public programming for all ages, from birth to seniors. She is passionate about the role libraries play in creating resilient and equitable communities and was recently named a Library Journal Mover and Shaker. Prior to becoming a librarian, Lonial spent eight years in the nonprofit sector advocating for racial and social justice.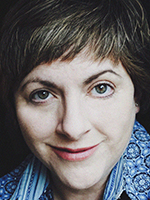 Deborah Keegan is head of community engagement at the Lincolnwood (Ill.) Public Library, where she manages programming, marketing and community partnerships. Keegan has worked in marketing, public relations and graphic design for over 20 years. She is currently studying Integrated Marketing Communications at DePaul University, specifically focusing on the use for nonprofit organizations.
Registration Deadline
Tuesday, September 6, 2016
Library Type
Academic / College
Public
School (K-12)
Special
Audience
Adult
Children / Family
College Students
Community Members
Older Adults / Seniors
Young Adult