Short Title
Branching Out: Amplifying Voices Through Public Performance and Art
Summary
Learn how Albany (N.Y.) Public Library expanded their Libraries Transform Communities Engagement Grant project into an ongoing community initiative through partnership with local organizations and BIPOC artists.
Description
Albany Public Library was the recipient of ALA's 2021 Libraries Transform Communities Engagement Grant for its Branching Out program, a community initiative intended to uplift local Black voices in music and art.  
The library partnered with local youth arts organizations to create a traveling mural that was displayed at library sites throughout the city. At each site, live performances took place by BIPOC performers, who also provided educational workshops for patrons following these events. The grant-funded component of this program has concluded, but the initiative is alive and growing. Learn how the library expanded this one-time grant into a much larger program that continues today.
Learning Outcomes
Participants will leave this session with:
A thorough understanding of how this grant was managed and leveraged into something larger
A clear example of the deep value of actively supporting BIPOC artists in the community
A model for wider opportunities around community partnerships
Resources
Presenters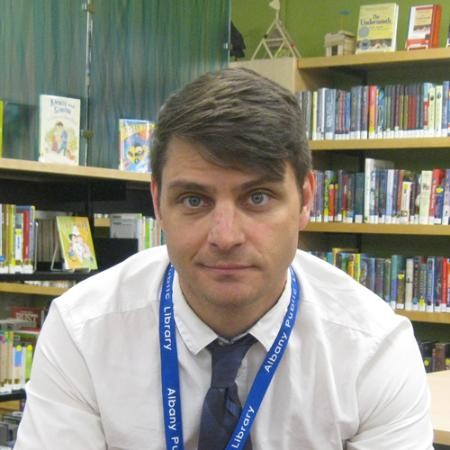 Tor Loney is the Branch Manager for Albany Public Library's Howe Branch in Albany's historic South End. He has many years of experience with youth programming, grant management, outreach and collaboration. He has a focus on social justice and partnership and is committed to addressing issues of inequity through internal organizational change, collection development, programming and work outside the library in the community.
Registration Deadline
Thursday, January 20, 2022
Popular Topics
Community Engagement
Grants and Fundraising
Audience
Adult
Children / Family
Community Members
Young Adult
Job Functions
Grants and Awards
Collaborations