Short Title
A Community-Based Archival Collaboration
Summary
Ball State University Libraries Archives and Special Collections, the Everyday Life in Middletown Project and the Muncie Public Library asked people to document life during the COVID-19 pandemic.
Description
Document your Story: COVID-19 Pandemic Project Archive brought together three community organizations to collect and preserve material created during COVID-19 from many different perspectives. This project has collected material from a variety of community members, such as local artists, diarists, the local business community, Muncie citizens, and Ball State University students, faculty and staff.
While this project started as a way to encourage people in Muncie and Delaware County, Ind., to tell their stories during this time, it has developed into a mechanism for continued collaboration within our community.
In this session, we will discuss the collaboration process, the steps taken to collect material and future plans to create a digital community archive.
Participants will:
Generate ideas for developing a COVID-19 archive
Understand the value of community partnership and collaboration
Learn about the utility of different platforms and tools
Understand the value of different archival assets, such as diaries, photographs and artifacts, for documenting pandemic experiences
Resources: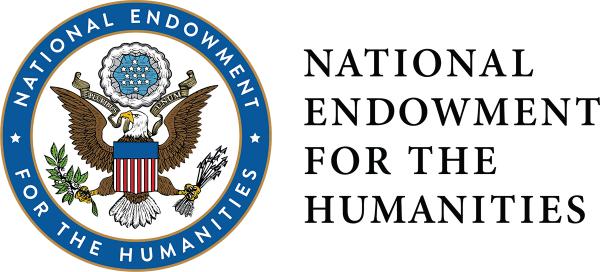 Funding for this webinar has been provided by the National Endowment for the Humanities (NEH) as part of Coronavirus Aid, Relief and Economic Security (CARES) Act economic stabilization plan.
Presenters
Sarah M. Allison is the head of archives user engagement at Ball State University Libraries Archives and Special Collections. She received her MLIS from Valdosta State University and her BA in art history from the University of Redlands. Sarah is committed to providing access, preservation and promotion of primary and rare materials and exploring the educational value archivists and librarians provide for undergraduate and graduate students in the area of primary archival research.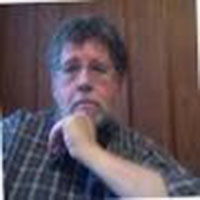 Patrick Collier is professor and chairperson of English at Ball State and the director of the Everyday Life in Middletown project. His published works include "Modernism on Fleet Street" (Ashgate, 2006) and "Modern Print Artefacts: Material Textuality and Literary Value in British Print Culture, 1880-1940s" (Edinburgh, 2106). He is co-editor of the Journal of Modern Periodical Studies. Everyday Life in Middletown began with a class he led at the Virginia B. Ball Center for Collaborative Inquiry in 2016.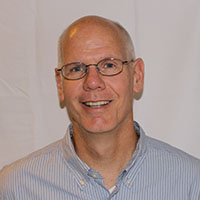 James J. Connolly is George and Frances Ball Distinguished Professor of History and director of the Center for Middletown Studies at Ball State University. He also co-directs the Digital Scholarship Lab at Ball State. His published scholarship examines American urban life, cultural history and politics during the 19th and 20th centuries. He has also worked on a variety of digital projects involving the production of research databases, virtual spaces and the use of computational text analysis. Along with Patrick Collier, he co-directs the Everyday Life in Middletown Project.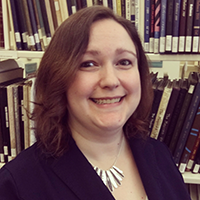 Sara McKinley is the local history and genealogy supervisor of Muncie Public Library and manager of the beautiful historic Carnegie Library. She attended Ball State University and, as a Whitinger Scholar, was awarded the university's most prestigious scholarship. She worked at the university's Bracken Library before beginning her career at MPL in 2004. A seventh generation to hail from Delaware County and a third-generation employee of the library, Sara has a passion for librarianship, local historical research and education. She also serves on the board of directors of the Delaware County Historical Society.
Registration Deadline
Wednesday, October 7, 2020
Library Type
Academic / College
Public
Popular Topics
Social-distancing programs
Virtual
Community Engagement
Humanities
NEH CARES
Audience
Adult
Children / Family
College Students
Community Members
Older Adults / Seniors
Tweens and Teens
Young Adult