Short Title
Culinary Literacy at Your Library
Summary
Few things bring people together like a good meal. Join us to hear how two libraries established culinary literacy programming for their communities and get tips for setting up a similar program in your community. 
Description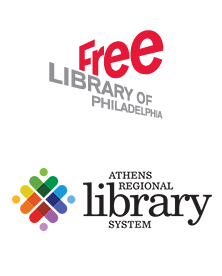 In this session, the Free Library of Philadelphia's Culinary Literacy Center will share their work over the last five years using food and cooking as a context for learning in neighborhood libraries across Philadelphia. With some basic utensils and countertop appliances, you can create your own mobile kitchen classroom.
Inspired by the work of the Free Library of Philadelphia's Culinary Literacy Center, the Athens Regional Library System's staff and community partners lead a range of classes and events for patrons: from a series in which students learn basic kitchen skills while practicing English as a second language, to family events in which kids and their parents recreate fictional foods from picture books. Local chefs have used the equipment to demonstrate their signature creations, and they've even helped special needs patrons become more independent in the kitchen! 
Bring your appetite for learning and join Free Library of Philadelphia's Culinary Literacy Center Director Liz Fitzgerald; Athens Regional Library System Executive Director Valerie Bell; Branch Manager Austin Jenkins; and Children's Specialist Tracy Guillorn as they lead you through the basics of setting up a culinary literacy program at your library.
The pie's the limit!
At the conclusion of this session, participants will:
Understand and be able to define "culinary literacy," an approach for connecting culinary arts to literacy initiatives and library programming.
Gain ideas for incorporating a mobile kitchen classroom into the development of engaging library programs for patrons of all ages and abilities.
Resources
Presenters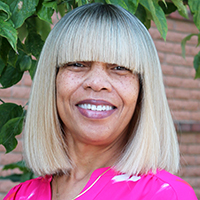 Valerie Bell is the executive director of the five-county Athens Regional Library System, headquartered in Athens, Georgia. Bell joined the library system in 2015 after 28 years with Ocean County Library in Toms River, New Jersey. Under Bell's leadership, the Athens Regional Library System has formed many community partnerships and has been awarded multiple grants, including a two-year Community Catalyst grant by the Institute of Museum and Library Services to become a trauma-informed library in partnership with the University of Georgia School of Social Work and an American Dream Literacy grant by the American Library Association and Dollar General Literacy Foundation, which helped establish the library system's culinary literacy program. Athens Regional Library System was named Georgia's Public Library of the Year in 2017.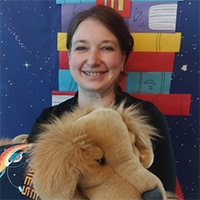 Tracy Guillorn is the children's specialist at the Royston Public Library in Georgia. Guillorn's favorite part of her job is programming and having children develop a lifelong love of the library and literacy. Since she started as the children's specialist in 2018, program attendance numbers have tripled and more families have become regular patrons and supporters of all programming. When not at the library, she enjoys spending time with her family and being involved with her community.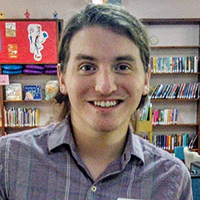 Austin Jenkins is the branch manager of the Oglethorpe County Library in Georgia. Jenkins was recently selected to participate in the fourth cohort of the Young Adult Library Services Association (YALSA) and the Association for Rural and Small Libraries (ARSL) joint project Future Ready with the Library. He previously worked as a children's services specialist and teen services specialist, as well as manager of the Winterville Library.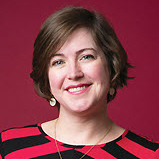 Liz Fitzgerald is the director of the Free Library of Philadelphia's Culinary Literacy Center and the Languages and Learning Center. The Culinary Literacy Center is the first kitchen classroom in a library in the nation and serves as a model for libraries and cultural institutions around the world. Fitzgerald has been with the Free Library for eleven years and was named a Mover & Shaker by Library Journal in 2016.
Registration Deadline
Wednesday, October 16, 2019
Popular Topics
Health and Wellness
New Americans
Audience
Adult
Children / Family
College Students
Community Members
Homeless Populations
Older Adults / Seniors
Rural
Tweens and Teens
Urban
Young Adult