An award-winning literary critic, Seaman shares her tips for conducting great author interviews online.
If you've hosted an author talk or moderated a panel discussion in person, rest assured: online, the drill is pretty similar.
"Nothing is more important than preparation," says Donna Seaman, Booklist's Adult Books Editor and an award-winning literary critic who has interviewed hundreds of authors throughout her career. "The more fluent you are in the writer's work, the better the conversation."
Still, Seaman cautions, you may need to make a few adjustments in a virtual setting. Here are her tips.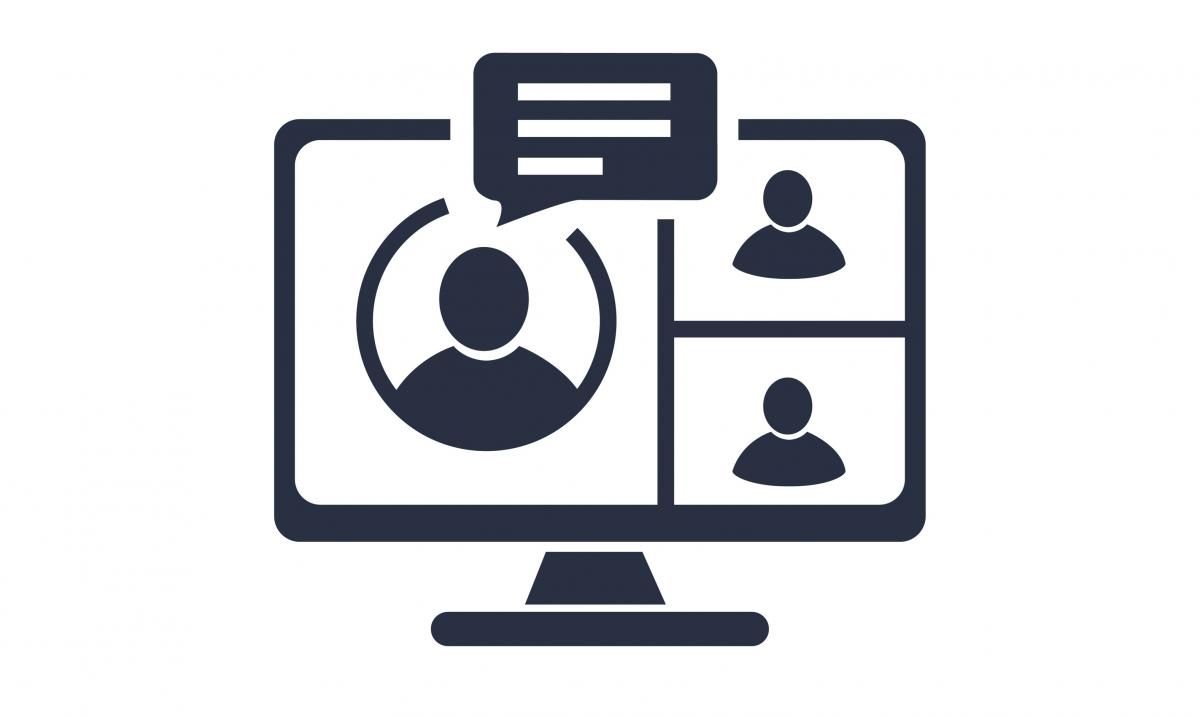 Plan for Q&A
The question-and-answer section can have a lot of moving pieces, so you'll want a plan. Some platforms, like Zoom, have separate features for chat and Q&A. Seaman asks attendees to type informal messages and greetings into the chat box, reserving the Q&A feature for questions that people would like her to ask publicly. Recruit helpers to monitor those features, if possible, so you can focus on the conversation. "It makes me nervous to switch my screen back and forth, so I ask someone to text me the questions on my phone or a tablet. It can be comforting to have a second device," Seaman says.
Meet early to check tech
When you invite an author, explain the technical requirements for your event (e.g. a laptop/desktop with a camera, a good internet connection) and ask if they know how to use the platform. On the day of, Seaman suggests meeting the author in your virtual space at least 20 minutes before start time to check audio and video, "just as you would do a sound-check in an auditorium." This is also a good time to practice muting and unmuting and turning video on and off.
Be a set designer
Before you begin, take a few minutes to (gently) tweak the author's surroundings so they are well lit and have a flattering background. "You want it to look professional," Seaman says. "On the other hand, the audience likes to see the speaker's home. You want a mix of intimate and polished." The same goes for your space.
Know that you're being watched. (No pressure, right?)
"When you're on stage moderating a live event you can safely assume most people are looking at the author," Seaman says, "and you're at a distance. But when you're on screen in close-up, you have to be very aware of what you're doing." That means doing your best to curb nervous tics like fidgeting or licking your lips and avoiding the temptation to frequently fix your hair or adjust your blouse.
Be succinct
"Online, time is really precious," Seaman says. Without the energy of a room full of people, your audience is likely to get distracted if your conversation meanders. Make good use of your screen time by keeping introductions crisp and moving the conversation along. At the same time, it's also important to …
Pause before responding
In a virtual setting, answers to your questions may be a bit delayed due to the internet connection. Make sure the author is finished talking before you jump in. "You have to learn to give it a beat to let the author respond. If you notice you're talking over them, give it two beats," Seaman says.
Create clear segues between speakers
If you're moderating a panel, encourage speakers to mute themselves when they aren't talking, but be aware that they may need a few seconds to unmute when it's their turn to speak. You can lessen the awkwardness by giving a casual heads-up, such as "I have a question for you now, Natalie, if you could please unmute yourself."
Funding for this article series has been provided by the National Endowment for the Humanities (NEH) as part of Coronavirus Aid, Relief and Economic Security (CARES) Act economic stabilization plan.
Date / Time
Tuesday, November 10, 2020 - 09:00
Popular Topics
Social-distancing programs
Virtual
NEH CARES