Marketing Virtual Humanities Programs
We'll enter 2021 with a new set of virtual programming skills. Have you mastered the art of marketing them?
As 2020 begins to wind down, we can reflect on all that we've learned about virtual programming. Many of us entered the year as novices, but we're leaving it with some serious skills — whether from wrangling a boisterous virtual book club or shifting a cultural heritage festival from stage to screen.
But have you mastered the art of marketing your virtual programs? Or are you still struggling to get people to log in?
We reached out to 10 librarians who specialize in program marketing and asked what they're doing to increase attendance at their virtual humanities programs. Here's what they said.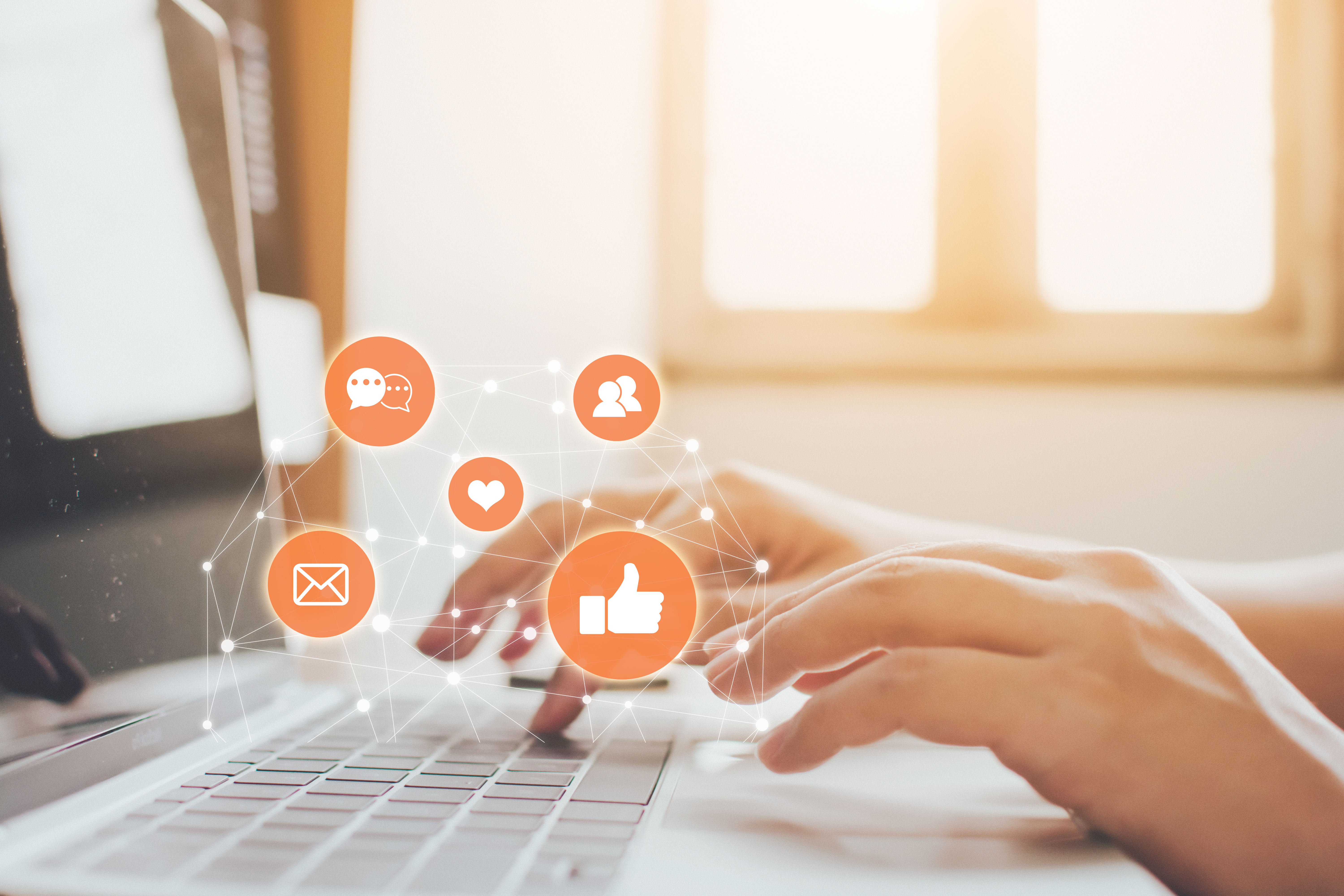 They're amping up their emails
Does your library have an email list? A regular newsletter? Great! Library program marketers say they have taken these existing tools and expanded on them.
If you used to send a newsletter monthly, try doing it more often or offering newsletters on different themes. Chelsea Paige, social media/emerging technology librarian at the Nesmith Library in New Hampshire says, "Our email newsletter went from monthly to weekly and became an important way to reach that segment of our audience."
They are targeting
Program marketers suggest doing a deep dive of your newsletter subscribers and focus on their specific interests. Meghan McCorkell, director of marketing and communications at the Enoch Pratt Free Library in Baltimore, says that targeting her emails has helped with attendance.
"If someone frequently checks out physical books, we send them an email of the top bestsellers available for sidewalk service. If we have a patron who often checks out children's material, we send them an email with all our virtual kids' programs happening that week," McCorkell says. "It's important to get personal with patrons right now."
Also think back to any data you might have from past in-person programs. Jenny Levine, humanities and adult programming coordinator at the Durham County Library in North Carolina, has relied on an email list of past attendees of humanities events.
"We had a Humanities Society where people who attended a certain number of programs throughout the year were periodically invited to special events, like a local brewery tour, lunch at a new hip restaurant, or a tour of the Carolina Theatre backstage," Levine says. "The members would fill out a form with their information and what types of humanities programming they enjoyed. While sometimes tedious, it has helped me get to know attendees."
They make events calendars clear
To you, it might be obvious whether a program is in-person or virtual, but that's not always the case for people who come across your website or click through one of your newsletter links. Make sure the distinction is clear.
"Our website still uses the same event calendar for virtual programs, but I started adding a 'Virtual' marker at the start of each title to make it clear we were not meeting in person," says Paige.
Consider asking a patron — especially one who isn't so internet-savvy — to look at your calendar to get a fresh perspective.
They still love social
Is social media your main form of marketing right now? That was the case for most librarians we spoke to. Facebook still reigns superior, especially for promoting events.
Lynne Wagner, youth/teen services and outreach coordinator at Birchard Public Library of Sandusky County, Ohio, says that Facebook Event pages still "tend to have more traction and responses than anything else."
If you feel like your social media posts are getting lost in the mess of a newsfeed, find a way to manage and schedule your promotions. Danielle Duran, library assistant at Coolidge Public Library in Arizona, says using the social media platform Buffer to schedule her posts has "helped tremendously." Other options include TweetDeck, Sendible, Hootsuite and Sprout Social.
They ask for help with word-of-mouth
Because we live in such a digital world these days, it can be easy to forget about grassroots marketing. Word of mouth is still a simple and effective way of promoting your programs. And the best part is, there is nothing digital about it.
Marianne Stoess, assistant director of marketing and public relations for Kentucky Humanities, has found success asking board members and others — especially those with a lot of connections in the community — to personally invite their friends. "People who are feeling virtual fatigue might be more inclined to log into an event if they hear it directly from a friend," she says.
They are asking what their patrons want and delivering
Have you surveyed your patrons lately? Creating a survey with a website like SurveyMonkey can give you valuable insight. "In early April, we surveyed our adult patrons to learn what type of virtual programming they would watch on social media," says Carrie Weaver, public relations coordinator at Peters Township Public Library in Pennsylvania. "We sent out a one-question multiple-choice survey and received 725 responses. That proved to be an excellent guide for our limited library staff working from home!"
Tracy Dimond, adult services coordinator at the Enoch Pratt Free Library in Baltimore, says her patrons tend to flock to programs about Baltimore history and people. "There is always interest when we have a clear understanding of what our community is looking for," she says.
Data can also help you see what virtual programs have been the most successful in the last seven months. Strow Munroe Falls Public Library in Connecticut put together a report to track how their switch to virtual went.
They are seizing the moment
Does it feel like you're winging it? If so, you're in good company. This year has thrown libraries into uncharted terrain. Sometimes the best thing we can do is go with the flow — and to build programs that acknowledge and build on the important issues we are facing in everyday life.
"This really has been an opportunity to seize the moment and try new things when it comes to building a virtual community and marketing virtual programs," says Angela Rines, marketing and PR manager at the Easton Area Public Library in Pennsylvania." Rines says her library has been focusing on "a greater commitment to antiracism and becoming an antiracist organization. Many organizations, including ours, have felt that we cannot wait any longer to be a part of this work in our organization and community."
They are pushing through the fatigue
Finally, library program marketers acknowledge that this is hard work. Ann Malthaner, marketing and public relations manager at the Strow Munroe Falls Public Library, notes that libraries are now "competing with everyone else's virtual content, including famous musicians and museums." That saturation of online content has led to virtual fatigue, and for some libraries, a drop in attendance.
"Online fatigue is a real challenge," says Stoess. "Planning virtual events in the pandemic has proven to be a mad dash instead of a long campaign because things are changing so rapidly. The world will probably be a pretty different place in a week or two!"
What about you? Comment your experiences, tips, tricks, or frustrations with virtual programming below!
Funding for this article series has been provided by the National Endowment for the Humanities (NEH) as part of Coronavirus Aid, Relief and Economic Security (CARES) Act economic stabilization plan.
Date / Time
Friday, October 23, 2020 - 10:45
Library Type
Academic / College
Public
Rural
Popular Topics
Social-distancing programs
Virtual
Marketing and Communications
Humanities
NEH CARES