APPLY NOW: Great Stories Club
Apply by Nov. 16 to be part of the Great Stories Club series on Truth, Racial Healing & Transformation.
Library professionals are invited to apply for ALA's Great Stories Club series on Truth, Racial Healing & Transformation (TRHT). This thematic reading and discussion program series will engage underserved teens through literature-based library outreach programs and racial healing work.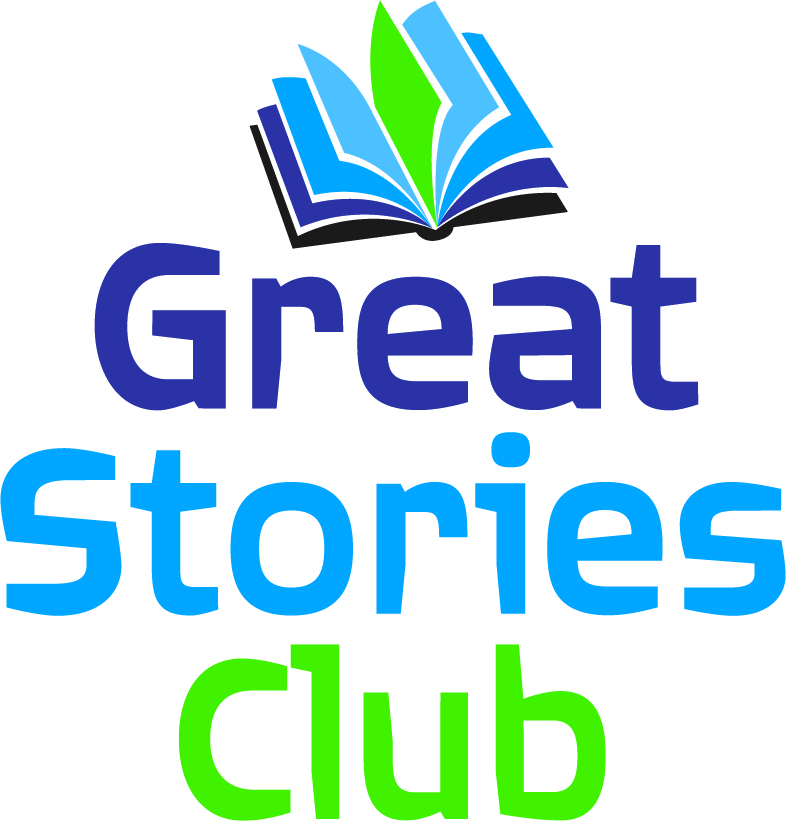 Visit the project guidelines and apply online by Nov. 16. Up to 70 libraries will be selected.
An expansion of ALA's longstanding Great Stories Club program model, the TRHT series will feature books that explore questions of race, equity, identity, history, institutional change and social justice. The series is a part of the W.K. Kellogg Foundation's Truth, Racial Healing & Transformation efforts, a comprehensive, national and community-based process to plan for and bring about transformational and sustainable change, and to address the historic and contemporary effects of racism. The TRHT Great Stories Club is supported by a grant from the Kellogg Foundation.
Participating libraries will work with small groups of approximately 10 teens; provide up to four theme-related books for each participant to keep as their own; convene opportunities for exploration and discussion of relevant humanities content among peers; and offer at least one interactive session for program conveners and participants led by a racial healing practitioner(s). 
All types of libraries (public, school, academic and special) are eligible, as long as they work in partnership with, or are located within, an organization that reaches underserved teens (e.g., juvenile justice facilities, alternative high schools, agencies serving teenaged foster children, youth-focused community nonprofits). 
Grantee benefits include 11 paperback copies of up to four books on the reading list; a programming grant of up to $1,200; travel and accommodation expenses paid for attendance at a two-day orientation workshop in Chicago; and additional resources, training and support from ALA's Public Programs Office. 
Sample partnerships from the Great Stories Club
Below is a sampling of partnerships from libraries that participated in the TRHT Great Stories Club pilot program:
Juneau Public Library (Juneau, Alaska) partnered with the treatment unit of the Johnson Youth Center to introduce students in the detention facility to literature and ideas that resonate with them. "Too often curriculums and pop culture present a homogeneous culture that reflects colonization norms and does not resonate with our students," wrote librarian Amelia Jenkins. "This series is a concrete step toward acknowledging their experience and expanding their intellectual life."
 
Dallas Public Library (Dallas, Texas) collaborated with Promise House, a nonprofit group home that supports homeless LGBT youth, to lead weekly gatherings with their youth. "The participants gain an understanding of how their racial identity affects them and how to navigate society and develop positive relationships with those who are different from them," says Monique Christian-Long, the library's teen services coordinator.
 
Towson University (Towson, Maryland) worked with Baltimore Public Schools in a collaborative program for high school and college-age students. "By connecting the high school students with university students who are involved with Towson University's Black Student Union, Towson Freedom School and our library's A-LIST Student Leadership Program, we hope to provide a window into what activism and engagement on a college campus can look like," wrote librarian Miriam DesHarnais.
Themes and reading lists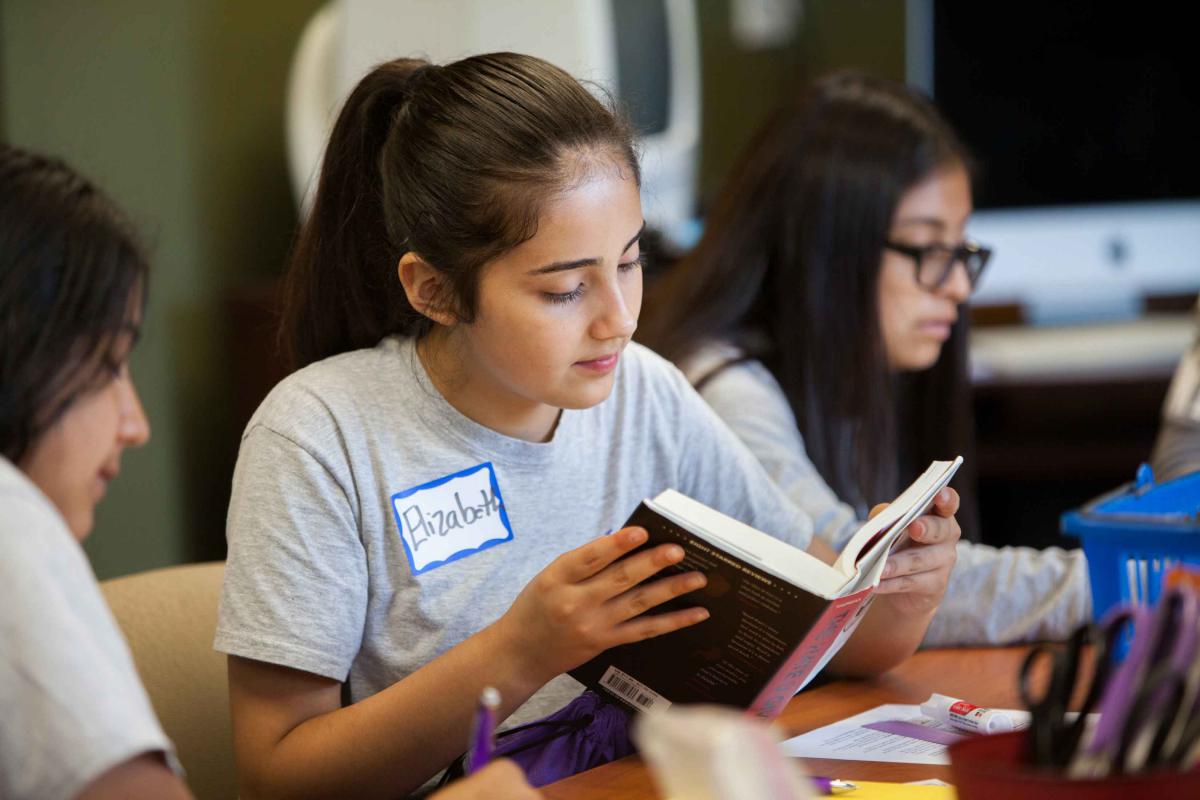 Applicants may choose to apply for one of the following themes: "Deeper Than Our Skins: The Present is a Conversation with the Past" and "Finding Your Voice: Speaking Truth to Power."
Libraries selected for a "Deeper than Our Skins" grant may choose up to four books from the following reading list:
"Between the World and Me" by Ta-Nehisi Coates
"The Revolution of Evelyn Serrano" by Sonia Manzano
"Dreaming in Indian: Contemporary Native American Voices," edited by Lisa Charleyboy and Mary Beth Leatherdale
"The Shadow Hero" by Gene Luen Yang, illustrated by Sonny Liew
"Mother of the Sea" by Zetta Elliott
"Always Running: La Vida Loca: Gang Days in L.A." by Luis J. Rodriguez
Libraries selected for a "Finding Your Voice" grant may choose up to four books from the following reading list:
"The Poet X" by Elizabeth Acevedo
"I Am Alfonso Jones" by Tony Medina
"Gabi, A Girl in Pieces" by Isabel Quintero
"Piecing Me Together" by Renée Watson
"American Street" by Ibi Zoboi
"Anger is a Gift" by Mark Oshiro
The TRHT Great Stories Club Implementation Team has led creation of both series. The "Deeper Than Our Skins" series has been developed by literature scholar Maria Sachiko Cecire (Bard College) and librarians Wini Ashooh (Central Rappahannock Regional Library System), Edith Campbell (Cunningham Memorial Library at Indiana State University) and Vanessa "Chacha" Centeno (Sacramento Public Library). "Finding Your Voice" was developed by literature scholar Susana M. Morris (Georgia Institute of Technology) and librarians Angelina M. Cortes (Sno-Isle Libraries), Joslyn Bowling Dixon (Prince William Library System) and Amira Shabana (Barrington Middle School). 
A final round of Great Stories Club grants for the TRHT series will be offered in 2019 for programs held Oct. 1, 2019 – March 31, 2020. Additional details are available online.
The Great Stories Club is administered by ALA's Public Programs Office in partnership with ALA's Office for Diversity, Literacy and Outreach Services. Funding is provided by the Kellogg Foundation, the National Endowment for the Humanities, the National Endowment for the Arts and Acton Family Giving.
Date / Time
Wednesday, September 5, 2018 - 04:30
Popular Topics
Black History Month
Books and Authors
Marketing and Communications
Great Stories Club
Audience
Community Members
Tweens and Teens
Young Adult