Explore these PBS resources for programming about "The Diary of Anne Frank."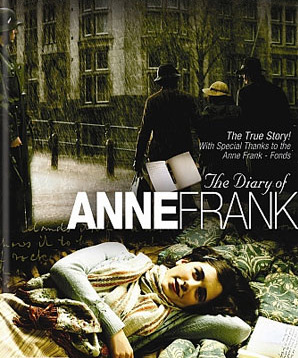 Last month, Programming Librarian looked at the goldmine of resources PBS provides; here's another nugget you can use. PBS launched its premiere of Masterpiece Theater's The Diary of Anne Frank this week, and its accompanying website offers a number of valuable resources:
•   a film and book club guide with Anne Frank discussion questions and activities;
•   a link to the Great Books Foundation's The Diary of a Young Girl discussion guide;
•   a teacher's guide;
•   a resources page that include websites, books, articles, films, and related organizations;
•   Ask the Anne Frank Expert with Francine Prose, author of Anne Frank: The Book, the Life, the Afterlife;
•   interviews with Francine Prose and Deborah Moggach, screenwriter for Masterpiece Theater's The Diary of Anne Frank;
•   a video Q&A with Buddy Elias, the last living relative of Anne Frank; and
•   a concise biography of Anne Frank.
In addition, the site offers general information on discussion groups; you can download guides to creating and managing a Masterpiece Theater book and film club, exploring literature and film, and book group resources.
Your patrons may also be interested in the Masterpiece Video Diary Project inspired by Anne Frank, which encourages people to "make a compelling three-minute video diary that describes your life and how you have overcome being bullied or disrespected for how you look, the way you think, or what you believe."
Have you offered programming on Anne Frank or The Diary of a Young Girl? If so, share your stories below!
P.S. Don't forget next month is Jewish American Heritage Month.
Date / Time
Friday, April 9, 2010 - 17:00
Job Functions
Resources and Program Starters
Audience
Adult
Older Adults / Seniors
Young Adult