New for June at EDSITEment
EDSITEment celebrates National Zoo and Aquarium Month and offers a resource guide to accompany the College Board's recommended reading lists.
This month, EDSITEment celebrates National Zoo and Aquarium Month; offers a resource guide to accompany the College Board's recommended reading lists; introduces students to Shakespeare via a ghost story; looks at empire and identity in the American colonies; shares some great websites on saving outdoor sculpture, Louisiana culture and history, historical events in June 1968, and the Civil War; and reads Walt Whitman.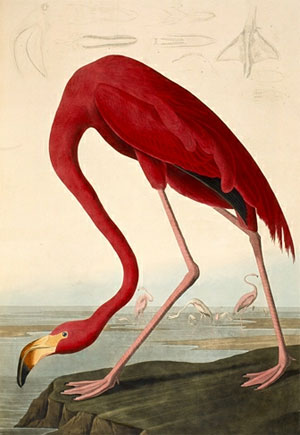 National Zoo and Aquarium Month
June is National Zoo and Aquarium Month, a good time to explore your local zoo and aquarium as well as the websites of America's great zoos and aquariums. Many of them have excellent educational resources—photographs, videos, facts, lesson plans, activities, and sound so real your dog will growl. The Association of Zoos and Aquariums provides a collection of links to their accredited zoos and aquariums.
Recommended Reading List for College-Bound Students
Based on the College Board's recommended reading lists, EDSITEment has composed a guide to our lessons and reviewed websites to help prepare college-bound students. Fiction, drama, poetry, autobiography, government, mythology and folktales, and religion and philosophy are all covered.
Vengeful Verbs in Shakespeare's Hamlet
Shakespeare's Hamlet is an excellent source of instruction for students at the middle school level. It is a tale full of mystery and suspense and peppered with elements of the supernatural. Everyone loves a good ghost story! The popularity of the ghosts in the Harry Potter series and in The Graveyard Book attests to the appeal of the paranormal for this age group. These ghosts manifest as translucent spirits, yet they impact the physical world and certainly add life to the story line. Figments such as Rowling's histrionic Moaning Myrtle and Gaiman's mysterious Silas provide guidance for the young adults in their time of need. What better way to expose middle school students to a first taste of Shakespeare than from the angle of the ghost story?
Empire and Identity in the American Colonies
By the mid-eighteenth century, British colonial settlements on the east coast of North America had become part of a vast colonial empire, abutting other European empires and territories occupied by numerous Native American tribes and confederations. The British had developed their empire for political and economic purposes over the previous century, seeking to protect the colonies from European rivals and profit from their colonies' products and commerce. Around 1750 many nations and peoples were engaged in a contest for North America—and some of these competing parties came together at the Albany Conference that took place in June and July of 1754 under British auspices. In this lesson, students will examine the various visions of three active agents in the creation and management of Great Britain's empire in North America.
Best of the Web
Save Outdoor Sculpture!
Save Outdoor Sculpture! (SOS!) is a program committed to the preservation and celebration of America's outdoor sculptures. More than half of the 32,000 public sculptures documented by SOS! volunteers needed conservation or maintenance. Tap into SOS 4 Kids page for tips on how to look at and where to look for scultpture. See the website for cards and text and the loan of a Sculpture Kit.
NEH Connections: KnowLA
KnowLA, the encyclopedia from Louisiana presented by the Louisiana Endowment for the Humanities, contains engaging cultural and historical information. Discover artist and naturalist John James Audubon with The Birds of America image gallery and video.
The 1968 Exhibit
The 1968 Exhibit is an ambitious, state-of-the-art, multimedia exhibit that looks at how the experiences of the year fueled a persistent, if often contradictory, sense of identity for the people who were there. It is the unsettled nature of the debate about damage done or victories won that makes an exhibit on this subject so compelling and urgent. In June 1968, Andy Warhol is shot; Robert Kennedy wins the California presidential primary and is assassinated; Rosemary's Baby is released; and nearly 50,000 people march through Washington, D.C., in support of ending poverty on "Solidarity Day."
Civil War 150th
Encyclopedia of Virginia: Seven Days Battles June 25–July 1, 1862, were the decisive engagements of McClellan's Peninsula Campaign. Jeb Stuart, Robert E. Lee's "eyes and ears," became legend by executing his famous "Ride around McClellan." With 1,200 troopers, Stuart circled the Army of the Potomac in a three-day raid that supplied intelligence to launch a successful counteroffensive. Confederate spirits soared!
Date / Time
Thursday, June 14, 2012 - 15:45
Library Type
Academic / College
Public
School (K-12)
Special
Job Functions
Resources and Program Starters