New for May at EDSITEment
EDSITEment offers three Launchpads designed to spark discussion about three great works.
This month, EDSITEment offers three Launchpads designed to spark discussion about Nathaniel Hawthorne's "The May-pole of Merry Mount," Pablo Neruda's "Oda al mar," and Henry David Thoreau's "Civil Disobedience." EDSITEment also celebrates Asian/Pacific American Heritage Month by taking a look at the travels of Manjiro Nakanohama, our first Japanese "ambassador," and shares stories from survivors who came of age during the Holocaust.
Celebrate May Day
Journey back to Puritan New England, when two cultures clashed. This Launchpad on Nathaniel Hawthorne's classic tale, "The May-pole of Merry Mount," provides background materials and discussion questions to enhance your reading and understanding of the short story, including videos with editors Amy A. Kass and Leon R. Kass conversing with guest host Yuval Levin, editor of National Affairs, about the story.
Pablo Neruda: A Conversation with the Sea
Pable Neruda was a multi-faceted poet stylistically, writing unforgettable love poems and odes to everyday objects as well as poetry dealing with the labors and struggles of the common man. Critic John Leonard of the New York Times said of Neruda: he "was, I think, one of the great ones, a Whitman of the South." This interactive Launchpad will guide you through several resources to learn about Neruda's life, works, and one of his poems from Odas elementales, "Oda al mar."
Thoreau's "Civil Disobedience"
However much Henry David Thoreau wished to avoid politics and government, they both impacted his life. Like many Americans in the North before the Civil War, Thoreau was morally opposed to slavery. Further, he viewed the U.S.-Mexican War (1846–48) as an unjust aggression against a neighboring country and also as a means by which the southern states would acquire more territory for slavery. What does a citizen do when moral conscience comes into conflict with an objectionable law? Guide your students through a close reading of Henry David Thoreau's famous essay in this Launchpad.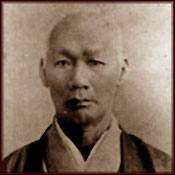 Bridging Cultures to Japan
The year was 1841. Japan was an impenetrable stronghold, totally isolated and off-limits to the West. Sailors and whaling ships inadvertently entering Japanese coastal waters were summarily turned away and threatened with violence if they did not leave. Herman Melville had his immortal character, Ishmael, speak these prophetic words: "If that double-bolted land, Japan, is ever to become hospitable, it is the whale-ship alone to whom the credit will be due; for already she is on the threshold." As it turned out, fourteen-year-old Manjiro Nakanohama, by means of a whaling ship, would cross that threshold to open the door! Celebrate National Asian Pacific Heritage Month with our first Japanese "ambassador." Connect with an interactive map of his voyage and timeline and trace his fantastic round-trip journey across the Pacific.
Coming of Age in the Holocaust, Coming of Age Now
For Jewish American Heritage month, explore Coming of Age, a free, interactive classroom resource created by the Museum of Jewish Heritage featuring primary sources, artifact explorations, discussions, and activities for learning about the Holocaust. Middle and high school students encounter the Holocaust through the eyes of youth who survived it, with individual testimonies and more.
EDSITEment News
Did you know EDSITEment lessons are now aligned with Common Core Standards through Thinkfinity? Search standards by state.
Date / Time
Tuesday, May 8, 2012 - 11:45
Library Type
Academic / College
Public
School (K-12)
Special
Job Functions
Resources and Program Starters