Partnering to Serve Immigrants and ESL Learners
King County in Washington State hosts 23,338 English language learners and immigrants in a series of program offerings.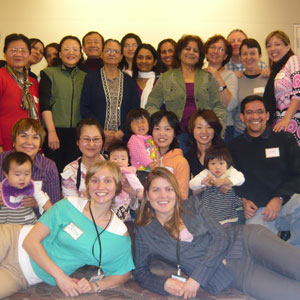 King County in Washington State has a very diverse population, and the King County Library System (KCLS) has adapted and grown in ways that have made it a very accessible resource for all communities. Established in 1942, KCLS' mission is to provide all community members with free, open, and equal access to ideas and information. In 2009, English language learners and immigrants filled 23,338 class seats (based on attendance at each class and including repeat students) in 2,091 free English as a Second Language (ESL), Talk Time (conversational English), and Literacy Towards Citizenship (LTC) classes. In 2010, KCLS received a national Commission on Adult Basic Education Partner in Adult Learning Services Award. This was achieved through dedicated staff time and funds as well as partnerships with community colleges, local service agencies, volunteers, and local instructors.
KCLS has made providing Adult Basic Education (ABE) services an institutional priority. Currently, the programs are managed by a Diversity Program Coordinator, two Literacy AmeriCorps members, one support staff, and thirty Literacy Advocate Designates (LAD)—librarians that represent the forty-six branches in the library system. Literacy AmeriCorps members are the only staff whose time is dedicated 100% to these services. Literacy AmeriCorps positions are filled with new members every one to two years.
KCLS partners with eight ABE providers to offer free ESL classes each year across the county. KCLS covers the $25 tuition that each student normally has to pay in Washington State for ESL courses taken at local colleges. This adds up to quite a considerable financial commitment—approximately $30,000 in tuition each year. An additional $10,000 annually pays for contracted ESL instructors. KCLS dedicates free classroom space, facility support, and staff support to coordinate ESL as well as Talk Time and LTC in its libraries. Other resources are leveraged to provide additional, complementary workshops, such as a series of citizenship information fairs.
KCLS first started hosting ABE classes in 1997. Through collaboration with Highline Community College, the first ESL class was hosted at the Kent Library. This class grew to serve a substantial number of students and is still a mainstay in the Kent community. By 2006, KCLS started reaching out to other ABE providers. KCLS has partnered with Bellevue College, Cascadia Community College, Green River Community College, Highline Community College, Shoreline Community College, Hopelink, Literacy Access, and the Multi-Service Center. These partners provide instructors, curriculum, and teaching materials, and comply with the Comprehensive Adult Student Assessment Systems (CASAS) exam.
Talk Time and LTC classes are facilitated by trained volunteers and managed by the Diversity Program Coordinator and two Literacy AmeriCorps members. More than fifty volunteers have been recruited to provide Talk Time at twenty-one libraries and LTC at ten libraries. Many of our volunteers teach in partnerships and are responsible for developing weekly lesson plans. KCLS Foundation and Friends groups have provided funding for instructional materials. Up until recently, a local organization called Literacy Now provided several agency volunteers with basic teaching skills, but due to funding cuts, KCLS will need to provide training internally.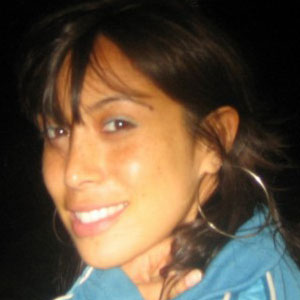 Each branch has one LAD designated as the primary contact for volunteers and instructors. LADs schedule the rooms, promote the programs, and encourage use of world languages, ESL, and citizenship collections. Many LADs have been taking advantage of student audiences in their library to promote KCLS materials and services. One LAD, a reference and teen librarian at our Auburn branch, explains, "Our ESL classes are conducted by Green River Community College. During my visits to the class, I introduce myself and give an overview of library services and tour of the library. The GRCC instructor took library card applications in advance and had the students fill them out as part of their lesson. We found that more than half of the students had never had a library card and had not used to the library for events other than class. Now, all students have library cards and are aware of most of the regular services available to them through the library."
Beyond classes, KCLS hosts an annual series of citizenship information fairs to help prepare those taking the U.S. naturalization test. The series includes a two-hour session at three different libraries. At each branch, there is a presentation about the application and interview process, volunteers conducting mock interviews with participants, and immigration attorney providing free legal advice. Each participant receives U.S. citizenship study materials, including "A Guide to Naturalization," a packet available in thirteen languages and produced through a partnership with the Seattle Public Library System. The Fairs average thirty-five participants and fifteen legal consultations per site.
There are many challenges facing these programs; funding cuts at partner agencies are the most threatening. KCLS has made some adjustments, relying more on individual instructor contracts and providing training internally, for example. The commitment in terms of KCLS staff and funds has not yet been impacted, and these services continue to grow.
Date / Time
Wednesday, January 5, 2011 - 12:45
Library Type
Academic / College
Public
Audience
Adult
Children / Family
Older Adults / Seniors
Young Adult