Using Influencer Marketing
Use the power of social media to help spread library love during National Library Week.
Your community is full of influencers who are fantastic advocates for public library services at many different levels, including elected officials, business leaders, local celebrities, and power users from your own patrons. We decided to cash in on this market and help use their personalities and library passion to advocate and promote our library for National Library Week 2020.
You can use this model for your National Library Week, or any time you want to kick your marketing up a notch.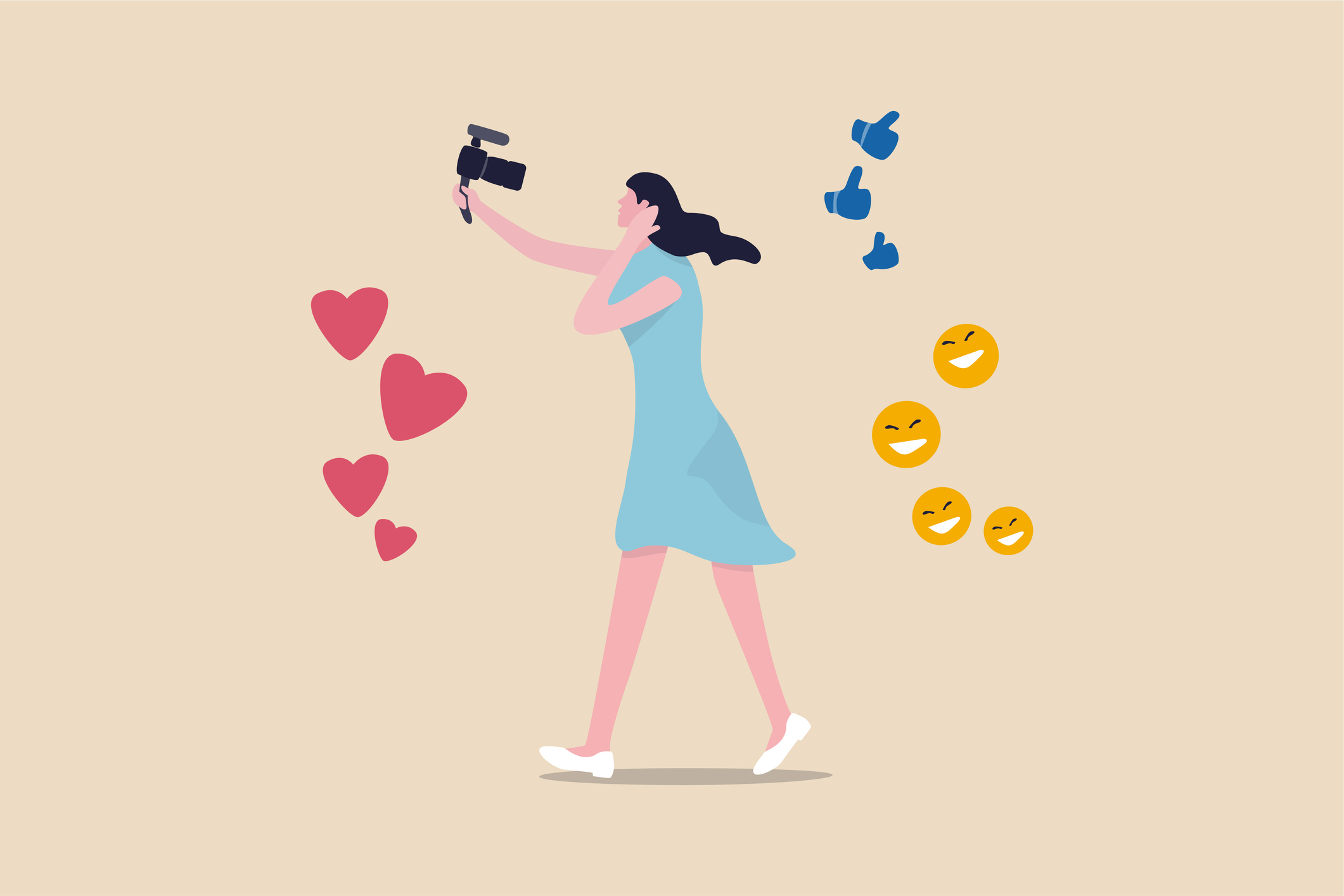 Background
2020 National Library Week was one for the books at Handley Regional Library System. We wanted to make sure the community knew we were still operating in some fashion during the pandemic — even as many questions loomed over our heads on funding, access to services and limited operations. We (virtually) knocked on the doors of our community influencers and elected officials to get their help in letting our service area know how important the library system is.
Elected official and community leader outreach
We needed to gather testimonials — both video or written — that we could turn into social media posts or images. 
We contacted our elected officials and other community leaders and asked them to finish the sentence with their response as a video or written testimonial to "Handley Regional Library System is important to the community because..." We had them email or text their submission to our public relations department to make the deliverable as easy as possible.
We didn't edit most of the videos because we wanted to them to feel very real and raw.
Tip: Don't be afraid to tap into library board members, Friends members and board members, contacts from library staff, local Rotary or Kiwanis Clubs, your local Chamber of Commerce, and more for testimonials. They'll appreciate the opportunity to talk about supporting the library and it looks good on them too!
Sample email: Our public relations department drafted an email and used it when asking for testimonials. Our staff also used it to help solicit submissions from their contacts.
This week is National Library Week and we need your help to celebrate HRLS as an important part of the community! You can help us by creating a 30-second video or written testimonial by answering the following sentence: I love Handley Regional Library System because…. You can send your video or text reply to mswain@handleyregional.org. Can you help?
You can see their videos they sent here, along with images we used with the quotes they provided.
Social media spirit week
We created a weekly challenge to get our community involved into using their library services with something new each day. Our most popular was the "Why do you love HRLS?" question.
Post Your Shelfie Sunday: Take a pic of you or your child's at home library/stack of books. Tell us your favorite book and why.
Magazine Monday: Borrow an online magazine and tell us which one you selected.
Hoopla Tuesday: Borrow something new from Hoopla today and tell us what you selected.
Why do You Love HRLS Wednesday? We miss you and want to see you! Say hi to us answer the following question: "I love Handley Regional Library System because…."
Character Thursday: Dress up you or your family/household as your favorite character, scene from a book.
Book Face Friday: Find a book with a face on the cover and take a pic with the face on the book covering your face.
Learn Your Story Saturday: Use one of our history/genealogy databases and tell us about it in the comments below!
Marketing and images
We issued a press release with more details on National Library Week with links to additional library resources and a quote from our Director for additional exposure. This was also sent out to local media and in an email to our patrons to advertise this page. Each testimonial we received was immediately shared on social media to gain more attention.
Along with the amazing graphics from ALA on National Library Week, identified several graphics from Libraries Transform we used on social media:
Because libraries bring people together even when we have to stay apart.
Because libraries are always here for you.
Because learning can happen anytime, anywhere.
The results!
Not only did we see an increase in online services, website visits, and advocacy, but we were able to recap everything together in one page that lives on our website.
You can see all of the videos and social media images we used here.
Date / Time
Thursday, March 4, 2021 - 08:30
Popular Topics
Marketing and Communications