Accessible Performances and Book Clubs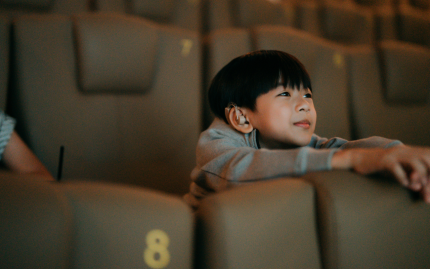 Make your programs welcoming and non-stigmatizing to patrons with or without disabilities.
By applying Universal Design for Learning principles, many aspects of in-person programs will be accessible, welcoming and non-stigmatizing to patrons with or without disabilities.
What counts for accessibility, however, will vary from program to program. Here are some guidelines for making different program types accessible.
>>The content of this article is taken from the Programs section (written by Carrie S. Banks, Brooklyn Public Library) of ALA's "Serving Patrons with Disabilities Guide">>
 Apply for the LTC: Accessible Small and Rural Communities grant by December 11, 2023.
---
Performances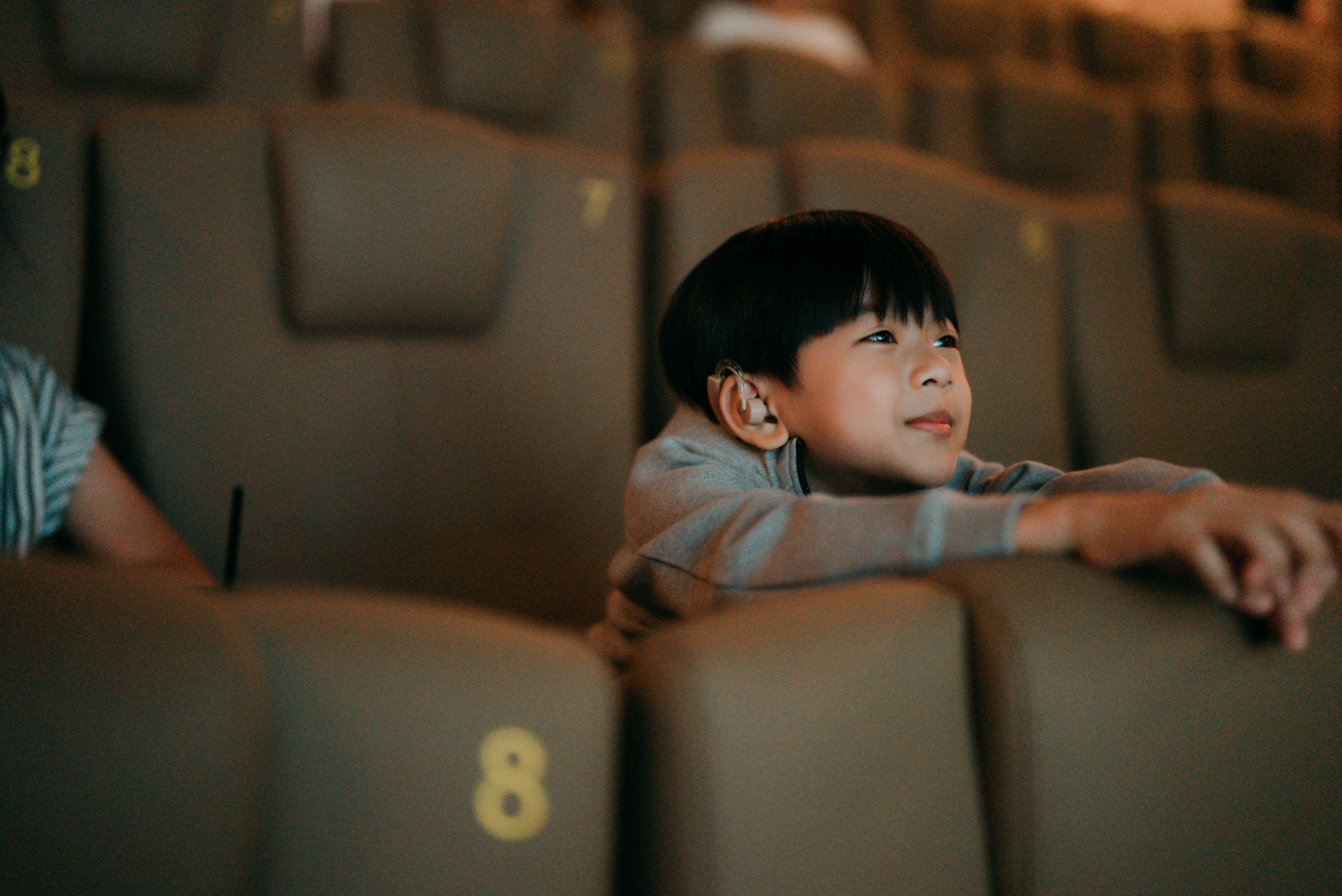 The general guidelines for accessible programs apply to movie screenings, theatrical performances, dance, music, and other related programs. The sensory environment (also known as "sensory scapes") and letting the audience know what to expect are critical here. Make sure that performers are aware that you welcome people with disabilities to all of your programs. If a program is for a focused audience (for example, autistic people), share this information with performers and tell them about the features that make the program work for its intended audience.
When planning the setup for a performance, take steps to protect the performers and the audience. Keeping these two groups separated is particularly important, and there are a variety of ways to erect barriers between them (for example, a raised stage, a rope across the front of the stage, or strategically placed chairs). Another option is to have volunteers stand discreetly by the performance area, which Music for Autism does for its concerts at the Brooklyn Public Library. Volunteers prevent participants from grabbing instruments during performances and also encourage participation like dancing and using rhythm instruments at designated times.
Performers should be given microphones and asked to use them, even in "small spaces." Projecting and speaking loudly can distort phonemes, making it difficult for people who are hard of hearing to understand. Using assistive listening devices such as microphones, an FM system, or small portable transmitter and receiver can also help people with ADHD or sensory issues to focus. FM systems have come down in price considerably. A transmitter with five receivers can be purchased for under $100. Some downloadable microphones are free.
Offering ASL interpretation or live captioning when requested is important, but it can be expensive. Less expensive (or free!) alternatives include:
Enable automatic captions on video platforms and when using presentation software such as PowerPoint. Captions should always be enabled.
Open a blank PowerPoint slide, and enable the narrator function, which can be used as live captioning.
Remote, AI signing avatars.
Community or family volunteers.
Remember, using community or family volunteers is a last resort, and covering costs for providing access is never the patron's responsibility. 
Lectures, films, or other video programs can be problematic for people who are blind or have low vision, people who are Deaf, the hard of hearing and the neurodiverse community. To make these programs more accessible:
Always enable captioning.
When choosing films or videos, give priority to those that are audio-described for people who are blind. These can be available on a secondary audio channel made available to patrons who need it via FM system.
 Make sure that visuals used in lectures are adequately described to support people who are blind or have low vision and to help those who are neurodiverse make sense of the context.
For more detail on accessible performances, refer to the excellent guide from The Kennedy Center.
Sometimes it can be difficult to juggle accessibility needs. The features that make movies accessible to some can be challenging for others. For example, captions allow people who are Deaf or hard of hearing to access dialogue. However, they can be distracting for people with ADHD or mental health issues. If you cannot resolve the contradiction, try offering the program twice, one with and once without the accommodations. If that is not possible, alternate programs accessible to one group with programs accessible to others. Make it clear in promotional materials which accessibility features will be available at any given program.
---
Book Clubs
Offering material in the format, complexity, and reading level of participants is key to creating a barrier-free book-related program. Materials should be appropriate for the age level of the audience, and participants must be able to read the book. Hi/lo books, material written for new adult readers, audiobooks, and books written for English Language learners can work well for these programs, and can also fill other collection needs. 
Books should be chosen by the participants, but staff can offer a short list for consideration. While it can be tempting to avoid controversial books and those with potentially triggering content, it is not up to us to make these decisions. When controversial or triggering materials are offered, they should be presented and explained to the group so individuals can make informed decisions about their own participation.
Consider the following when making suggestions:
Availability of the title in a variety of formats such as:

Print
Paperback
Large print
Graphic
Audio
Braille
Hi/lo
Video

Length and complexity of the material. People with ADHD may prefer poetry, magazine articles, or short stories to Tolstoy's War and Peace.
Interests of your audience.
For example, there are multiple formats available to tell the story of Temple Grandin including the YA graphic format Brazen: Rebel Ladies who Rocked the World, the children's book The Girl who Thought in Pictures, and the adult autobiography Thinking in Pictures.
Shakespeare's plays, Pride and Prejudice, The Parable of the Sower, and the U.S. Constitution are examples of titles available in multiple formats. Connect your patrons to the National Library Service with the Blind and Print Disabled to get to the formats they need. Make sure to allow enough lead time before the program if the books have to be mailed. Braille and audiobooks are available to registered users of the National Library Service for the Blind and Print Disabled.
Next Chapter Book Club is a good example of a book club geared specifically to meet the needs of participants with developmental disabilities. In this model, the book club is organized by a trained volunteer, and books are selected from a list provided by a national organization. Participants read the books aloud and discuss them together. The only disadvantage is that this is a licensed product, and there are fees.
Another popular book club model allows readers to pick their own books and come together to discuss them. Some libraries following this model suggest a theme for materials, while others give participants free rein to pick whatever they want. A third model, the silent book club, allows people to come together to read material of their own choice, with or without discussion.
---
Maker Programs
Making things like art, food, or a birdhouse requires the correct tools, materials, and techniques. Understandable instructions are important, too.
Tools are important, and adaptive tools can sometimes be expensive. However, inexpensive versions of these can often be made by combining basic tools with common items like duct tape, paper tape, and polyester or cotton padding. Unfortunately, scissors are one tool that is difficult to adapt. At the very least, offer ambidextrous scissors (or separate right and left-handed scissors) or loop scissors. Budget permitting, also consider spring assist scissors and rolling scissors. You can find all of these options on Amazon.
Other tools like colored pencils, pens, paintbrushes, gardening trowels, and spoons can be easily adapted by building up the part you grip. Try wrapping some batting, cotton balls, or cloth scraps around the part you grip and securing it with duct tape. Adding a layer of paper tape (painter's tape) on top of the duct tape can make the object more sensory-friendly. Electric tools like nail guns or immersion mixers can also sometimes be substituted for manual adaptive tools. If unavailable, ask a volunteer to provide these for your program.
For more ideas about how to create adaptive equipment, browse the equipment catalogs from organizations like Flaghouse or Independent Living Aids. Providing a variety of materials broadens the appeal of the program. Are you offering bold colors at your landscape painting class for people who are blind or have low vision? What about collage materials for people with motor skill issues? While accessibility is the goal, the expanded creative possibilities are a bonus.
Techniques are equally important. For example, if you are using glue, have different delivery methods available (such as glue in paper cups with craft sticks to spread, glue in a squeeze bottle, and stick glue). This is another example of multiple means of action and expression. This flexibility will be welcoming to people with fine motor or sensory issues.
Other tips for ensuring smooth programming include:
Having multiple sets of supplies, so everyone can easily reach them.
Showing a variety of models of what you are making (or no model at all).
Remembering there is no right way to create!
---
Feeling inspired by these program ideas and tips? Put them to use with funding from ALA's LTC: Accessible Small and Rural Communities grant. Applications close December 11, 2023.
To learn more about creating accessible programs for patrons with disabilities, download the full "Serving Patrons with Disabilities Guide."
Date / Time
Tuesday, October 17, 2023 - 10:00
Job Functions
Grants and Awards
Resources and Program Starters