Short Title
Tales of the Crypt: Danville's Living History Night
Description
Tales of the Crypt: Living History Night brings back to life "gone and forgotten" persons of historical importance in their community and state. Through the cultural and historical preservation of an old cemetery, and by learning about the people interred there, students gather data and transform the information into a historical reenactment for an eventful night. Learn more about Tales of the Crypt.
In this free, 60-minute webinar, the creator of Tales of the Crypt: Living History Night will discuss their program and share tips for school library professionals interested in planning a similar event.
Webinar attendees will learn how to:
Combine the arts and history to interactively teach about the past to help students learn for the future.
Better develop your student's commitment to service and community involvement, while improving relationships between the community and student body.
Educate and engage students and community members about the local history of their ancestors and the community through historical reenactments.
Presenters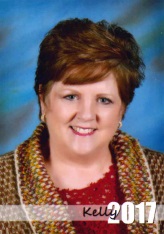 Kelly Klober is the K-6 librarian at Danville Public Schools in Arkansas. She has been in the field of education for the past 31 years. Kelly is a lifelong learner and reader, with a bachelors degree in education and two masters of education degrees. She is a National Board Certified librarian and is currently pursuing an administration degree through the IMPACT program at the University of Arkansas.
Kelly and her husband of 36 years have two sons and have been blessed with two handsome grandsons and a beautiful granddaughter. In her free time, Kelly teaches classes at their church, manages the local aquatic center and is the site coordinator for Danville's after school program. She also likes to travel, ride horses, take pictures and share her passion for learning and reading with all.
Registration Deadline
Wednesday, October 17, 2018
Audience
Children / Family
Tweens and Teens