Short Title
Grant Writing 101: Basics for Programming Librarians
Summary
Need to write a grant proposal but don't know where to start? We've got you covered. In this 60-minute webinar, librarian/grant-writing extraordinaire Tracy Herold will cover the basics of grant writing so you can start writing that outstanding proposal for your library. 
Description
A successful grant proposal starts with two things: a clear idea and an understanding of the pieces you need to bring that idea to fruition. This session will offer an overview of the grant-writing process and give you the tools to think through your idea to make it as strong as possible.
Participants of this session will learn how to:
Clearly define their project in one or two sentences
Communicate the problem they are solving
Understand the grant budget
Resources
Presenters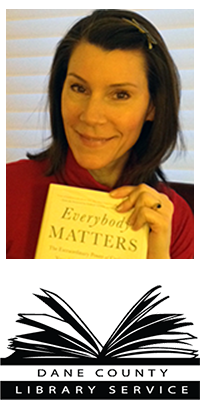 Tracy Herold hails from Sun Prairie, Wis., and she received her BA and MLS from University of Wisconsin-Madison. Upon graduating in 1993, she started her career at Chicago Public Library. She moved up the shores of Lake Michigan to the Milwaukee Legal Resource Center, Kenosha Public Library and the Weyenberg Library, and served as director of Whitefish Bay Public Library during their new building project. She moved back to Sun Prairie in 2007 to become director the Sun Prairie Public Library. She is currently the director at the Dane County Library Service.
Herold has been on both sides of the application and grant review process. While at Sun Prairie Public Library, Herold was part of a project that resulted in a $350,000 grant from the National Endowment for the Humanities. She and the other Dane County libraries worked with the Madison Community Foundation to raise over $1 million to establish an endowment for humanities programming in Dane County libraries in perpetuity. 
Popular Topics
Marketing and Communications
Job Functions
Budgeting
Grants and Awards