Short Title
LTC: National Issues Forums
Summary
Join the National Issues Forums Institute (NIFI) to learn how academic libraries can convene deliberative forums on important issues, thereby solidifying their role as a campus center for interdisciplinary and intellectual development while exploring pathways to civic engagement.
Description

In this 90-minute webinar — the third in a three-part series exploring dialogue and deliberation approaches for academic libraries — participants will learn:
Why academic libraries should hold deliberative forums.
How academic libraries can use the NIFI method to bring students together to deliberate, review options and make choices about how to approach difficult issues and work toward creating reasoned public judgment.
How library professionals can utilize this model for educational offerings, as well as to aid the campus in decision-making. 
Best practices for coordinating and facilitating in-person and online dialogues.
The National Issues Forums Institute, in partnership with the Kettering Foundation, has provided materials and a process for students to enhance their critical thinking skills, communication abilities, and aptitude for and willingness to work together and has provided these resources to educators at both the K-12 and higher education levels for over 35 years.
This free webinar series is offered as part of Libraries Transforming Communities (LTC): Models for Change, an initiative of the American Library Association (ALA) and National Coalition for Dialogue & Deliberation (NCDD) that seeks to strengthen libraries' roles as core community leaders and agents of change. LTC: Models for Change is made possible in part by the Institute of Museum and Library Services (IMLS). 
PLEASE NOTE: This is the first in a three-part webinar series designed for academic libraries. View a previous webinar series, recorded in spring 2017, that highlights dialogue and deliberation approaches for large or urban communities. A final series (winter/spring 2018) will be designed for public libraries serving small, mid-sized and rural communities. Not sure which series is right for you? Email us.
Resources
Presenters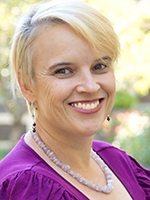 Ellen M. Knutson is a Portland, Oregon based research associate at the Charles F. Kettering Foundation where she is a key member of the research team comprising Russian and US colleagues developing libraries as centers for public dialogue and deliberation. She is an adjunct assistant professor at the School of Information Sciences at the University of Illinois where she teaches a course on community engagement to students in the online Master's program. Knutson also serves on the advisory committee for the American Library Association's Center for Civic Life. Ellen received her MS and PhD in Library and Information Science from the University of Illinois at Urbana-Champaign and a BA in Political Science from Reed College.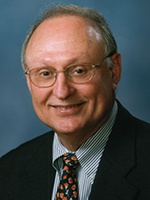 Bill Muse is former president of the National Issues Forums Institute (NIFI), a non-profit nonpartisan network that, in partnership with the Kettering Foundation, publishes issue guides on major problems facing the nation and works with groups to conduct deliberative forums around the country. During his career in higher education, Muse served as chief executive officer of three major universities over a period of approximately twenty years. He was first selected as president of the University of Akron in 1984 and served in that post until 1992, seeing the university's enrollment expand to over 30,000 students. He also held many leadership posts in Akron, including chairman of the Akron Regional Development Board and director of National City Bank.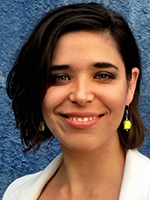 Amy Lee is a program officer at the Kettering Foundation and joined the staff in 2010. She handles digital strategy for the foundation, and initiated and led the development of Common Ground for Action, Kettering and NIFI's online platform for deliberative decision making. She continues to oversee growth, development and research of the platform. She also works on various efforts to align the work of governmental institutions with the work of citizens, manages the foundation's collaboration with the North American Association for Environmental Education, and contributes to foundation research in the areas of civic education and journalism. Before joining the foundation, Lee worked as a reporter and news director at the Dayton area's NPR affiliate and as an associate producer at Dayton's PBS affiliate. She has also freelanced for the New York Times.
Registration Deadline
Wednesday, November 15, 2017