Happy Birthday, Charles Dickens!
In celebration of Charles Dickens' 200th birthday, a roundup of Masterpiece's Dickens-related resources.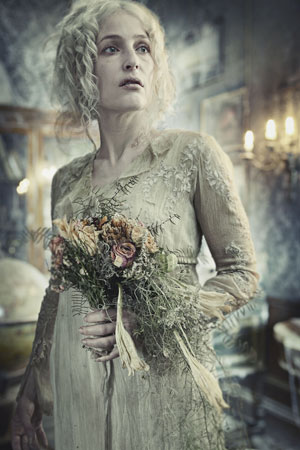 Charles Dickens was born two hundred years ago today, and in celebration, I'm offering a roundup of Masterpiece's Dickens-related resources. First, check out the Charles Dickens Film and Book Club, found on the Book and Film Guides page. The club includes general Dickens discussion questions and activities; discussion questions for David Copperfield, Little Dorrit, The Old Curiosity Shop, and Oliver Twist; and additional Dickens resources. You can also discover recipes from the Brass Sisters and a punch recipe, perfect for discussion group refreshment ideas. Second, check out the Bleak House resources on the Book and Film Guides page. Finally, download Masterpiece's teacher's guide on Dickens (PDF).
And don't miss the new Masterpiece production of Great Expectations arriving in April. Upcoming resources for librarians and educators will include three video-based lessons to be posted on the free educator resource PBS Learning Media. Using clips from Great Expectations, you can compare and contrast the film with the book, learn about the moral underpinnings of the work, and explore Dickens's writing process. A teacher's guide will also be available on Masterpiece's Teacher's Guide page.
Editor's note: Speaking of Dickens and Masterpiece, if you haven't seen Masterpiece's most recent production of Bleak House, you really should.
Date / Time
Monday, February 27, 2012 - 13:00
Library Type
Academic / College
Public
School (K-12)
Job Functions
Resources and Program Starters
Audience
Adult
Children / Family
Older Adults / Seniors
Young Adult