Community Tension at Library Conversations on Race
Library conversations on racism and allyship sparked some tension and division within this rural community.
Located in Colorado's Grand Valley with a population of 14,000, Fruita is a community in transition. Once reliant on agriculture and ranching, Fruita's economy has recently shifted toward adventure-based tourism, igniting cultural changes and revealing divisions in the community.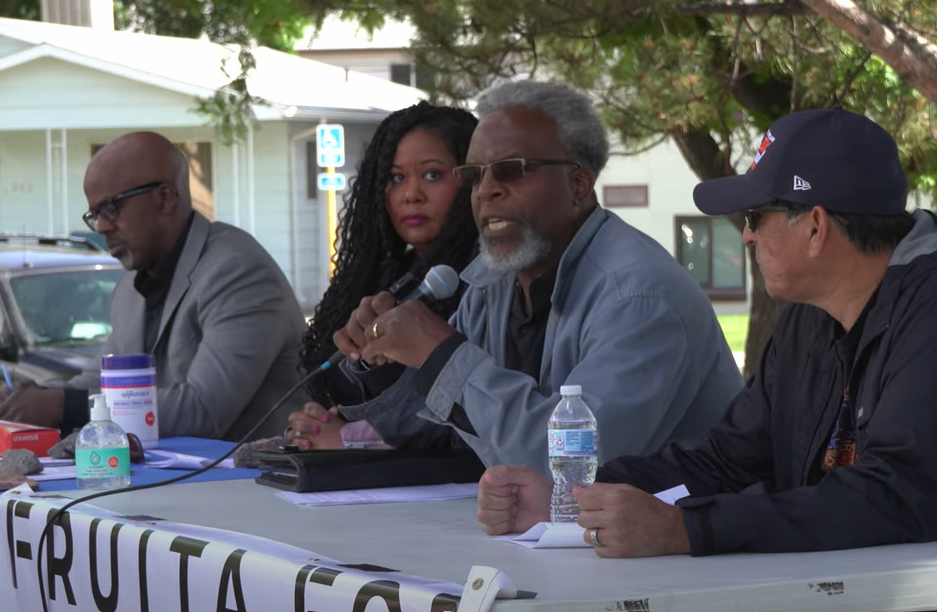 In the midst of this tension, Mesa County Libraries is connecting with residents and providing opportunities for people to have hard conversations with those they disagree with. Using facilitation skills learned through a free online course from ALA, library staff has been leading discussions about race — but it hasn't always been easy.
I spoke with Shanachie Carroll, branch services manager, about his experience leading these events in his largely white and homogenous community.
Where did the idea for this conversation series come from?
I had a meeting with a city council member in July 2020, right when the country was reeling in the aftermath of the murder of George Floyd. The community really asked for this discussion. Race is a topic that we wanted to discuss before, and in summer 2020, we felt like we had to do it. It felt like the right time.
We ended up forming a small, informal group of Fruita residents who believe in diversity, equity and inclusion, and are passionate about our community and its future. Our members include local business owners, teachers, city council members, and the assistant to the superintendent of our school district, just to name a few. This group was named Fruita for Equality, and it became the launchpad for our eventual conversation series.
What was your first event as Fruita for Equality?
We had our first Fruita for Equality event in September 2020. It was essentially an introduction event for us to say, hey, we're here, let's talk! It was the first chance to get feedback from the community.
Ninety people showed up to the outdoor event. We set up boards and markers for attendees to write their thoughts and responses. Such a large showing affirmed that we were on the right track. We got a lot of great feedback, and a lot of new people got involved in the project.
After that great first event, we switched Fruita for Equality programs to virtual because of COVID spikes. We brought in a local historian and talked about the history of race relations in our community; we discussed allyship and what being an ally means to marginalized groups; and we had panel discussions with Latinx and Black residents and members of the LGBTQIA community.
While all these Fruita for Equality events were happening, I applied for a Libraries Transforming Communities (LTC): Focus on Small and Rural Libraries grant from ALA. I hoped to use the $3,000 in funding to expand Fruita for Equality's programming in collaboration with the library and to plan a community read.
Sounds like you had everything planned out! What happened when you found out you received the grant?
I needed to prepare the community and let them know that these conversations would be happening. I put announcements in the city-wide newsletter and publication that goes to every residence and business. I also worked with local community and volunteer-led groups, and I spoke to the police commission. I wanted to speak to everyone possible and invite them to the table.
We also had to pick the book for our community read, so we formed a small group within Fruita for Equality to lead and consult with local bookstores to get them involved. A local bookstore owner, who displays a Black Lives Matter flag in his front window, told a story about a resident who came in to complain about the flag. The bookstore owner ended up giving the man the book "Rising Out of Hatred: The Awakening of a Former White Nationalist" by Eli Saslow, and the two had a very insightful, positive conversation about it. Once we heard that story from the bookstore owner, we decided on that title for the community read.
We used our grant funding to buy copies of the book, promote events, book venues, and, most importantly, compensate our presenters. Because we invited speakers from marginalized groups to participate, present, and be on panels for us, we had to ensure that we compensated them adequately for their time. We also raised some money on top of our LTC funding to invite the author of our community read, Eli Saslow, to speak at our final event to cap off the series.
Did you face any challenges? What was the feedback from the community?
I had to take a brave pill, for sure! It was quite an experience.
Our virtual events were largely presented to a sympathetic and active audience. Of course, there were those few who had cameras and mics off and didn't participate, but that's normal for online programming these days, and I don't believe it was meant to be malicious. Because of the great reception of these first few virtual events, I don't think we were expecting the varying reactions to our later in-person events.
For some background, in February 2021, a local middle school history teacher had their students conduct a social experiment on race where kids wearing red could receive candy and those not wearing red couldn't get candy. The experiment led to a lesson and reflection on racism, inequality, and the history of Black History Month. I guess stories of this lesson plan were told at dinner tables throughout Fruita, and some parents were upset and launched a huge debate in the school district, following nationwide trends of complaints on critical race theory in schools.
The community was split, and our conversations about race just happened to coincide with some already high tensions. One of our events happened in the auditorium of this same middle school, and that caused a bit of a stir as well.
What happened at your in-person events?
For our first in-person event, there was a genuine fear from some members of our Latinx community, and a few of our panelists canceled. A local activist was supposed to speak with us in person but ended up logging in virtually as a safety precaution. For some events, we had people standing in the back of the room trying to look scary and intimidating. There were never any outright threats of violence to us or anyone else. Our number one priority was to keep everyone safe — something we covered with library staff and others involved before we began the programs.
I discovered that people were preparing to complain to the city council about how their support of these programs is not a role of local government. Around 60 people showed up to that city council community meeting about Fruita for Equality and the library's involvement in these conversations. A lot of the people who showed up were in support of what we were doing.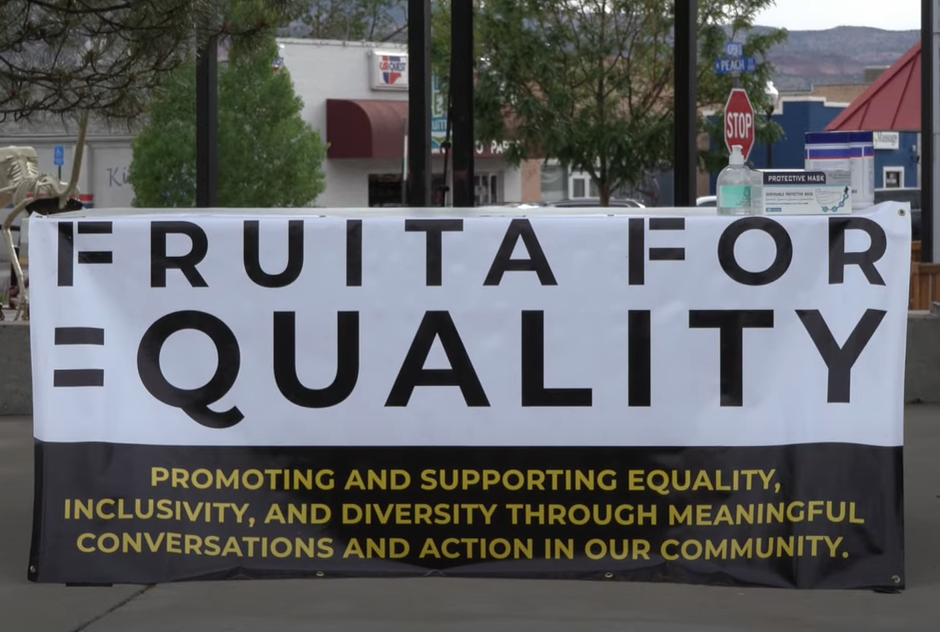 This city council meeting was one of the most amazing expressions of civics I've ever seen in my life. I tried to value everyone's point of view. I concluded by offering my card to people so they could come and participate in our library's discussions.
At the end of the day, what happened at this city council meeting kind of mimicked an LTC conversation. A lot of people came up to speak with me afterward, including some who initially came to the meeting to speak out against us.
Upon concluding our discussion series, feedback was very positive. It was such a significant and needed discourse for our changing community. We had people leave as knowledgeable allies and become more aware of stuff that they didn't know about, things to be aware of. A lot of people genuinely do not know where to begin, and I think we helped them with that a bit.
What did you learn from all of that?
I learned how to really talk to people, how to be patient, and how to listen and be open to different perspectives. Fruita for Equality is still an active group; we've brought in new members and we're looking for topics for our next project. I think exploring socioeconomics might be a good one for us.
At the library, we continue to be involved in advocacy and contributing what we can to these efforts. I hope that people now see the library and Fruita for Equality as something that the community needs in the long term.
Date / Time
Thursday, February 3, 2022 - 10:45
Popular Topics
Books and Authors
Community Engagement