Short Title
Media Literacy for Adults: Architecture of the Internet
Summary
How can we talk about complicated internet algorithms with library patrons?
Description
Join us for a free webinar as part of our series on Media Literacy in the Library.
Many of us use the internet every day but are unfamiliar to the ways the internet works, including why certain content ends up in our search engine results. There is a largely invisible system at work that tailors and personalizes your online content. In this webinar, Natasha Casey of Blackburn College will discuss cookies, algorithms, and a variety of other parts of the internet that track your online presence. How can we talk about these things with library patrons?
View other webinars in this series and download the practitioner's guide.
Learning outcomes
Participants will:
Learn about internet browser protection and online privacy
Be given program ideas and starters on how to keep patrons knowledgeable and up to date with online security 
Learn about resources they can provide to patrons on keeping safe online
Media Literacy Education in Libraries for Adult Audiences is made possible in part by the Institute of Museum and Library Services grant LG-13-19-0089-19.
Resources
Presenters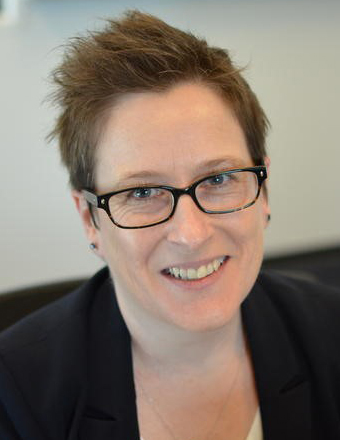 Natasha Casey is associate professor of communications at Blackburn College (Carlinville, Illinois) where she teaches media and information literacy, communication theory, and other courses in the English and Communications department. She holds a PhD in communication studies from McGill University (Montreal, Quebec). Her research interests include critical race theory and critical media and information literacy. Her most recent publications with co-author Spencer Brayton include, Reflections on Adopting a Critical Media and Information Literacy Pedagogy (Credit-bearing Information Literacy Courses: Critical Approaches, ACRL Press, 2019) and Not Tolerating Intolerance: Unpacking Critical Pedagogy in Classrooms and Conferences, (Libraries Promoting Reflective Dialogue in a Time of Political Polarization, ACRL Press, 2019). Her most recent conference presentations include the National Communication Association, National Association for Media Literacy Education, International Critical Media Literacy Conference, International Media Literacy Research Symposium, Canadian Association of Professional Academic Librarians, Media Education Summit, and the American Conference for Irish Studies. She currently serves on the editorial advisory board for the Journal of Media Literacy Education and is on the National Association for Media Literacy Education's leadership council. Her media and information literacy blog, "No Silos".
Registration Deadline
Monday, February 24, 2020
Library Type
Academic / College
Public